Lately I've been somewhat obsessed with vegan white chocolate, and for good reason…for years, I went without it!  But alas, no more…these cinnamon dusted white chocolate chip cookies are not only vegan but gluten-free and nut-free as well.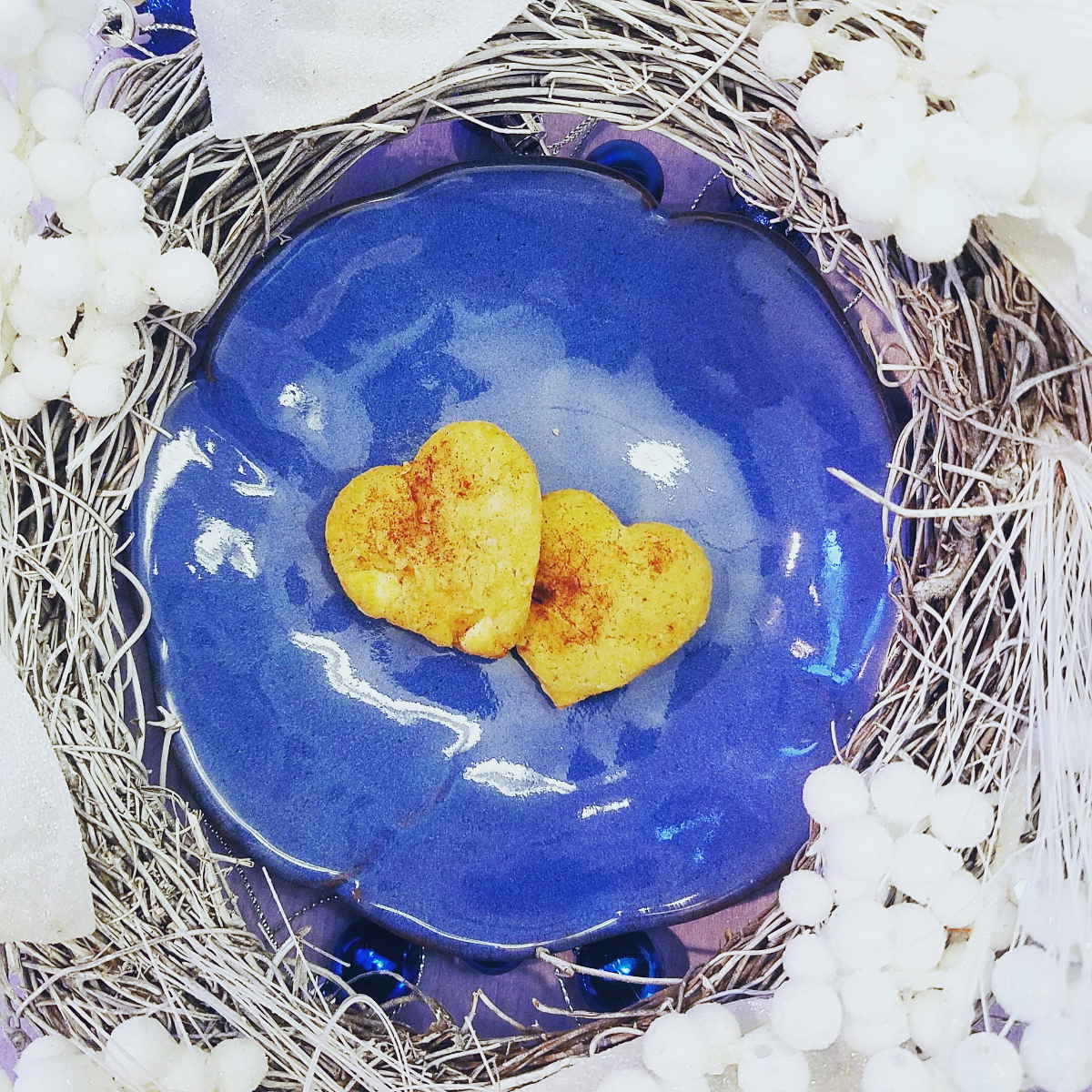 These cookies are not only great for allergies and special diets but of course are delicious as well.  They hold form fairly well (think cookie cutters and fun shapes) and bake up to a slightly chewy texture even after cooling.
Vegan white chocolate chips are hard to find in stores, so you'll likely want to purchase them online.  Buy a few bags and the price generally works out to about what you'd expect to pay in stores.  If you HAVE found them in a store near you, we would love to hear about that, too!  Vegan white chocolate chips are indeed elusive.
Ingredients
1 1/2 c white sugar
1 c Earth Balance (or other vegan margarine)
6 oz vegan cream cheese (I used Trader Joe's brand)
2 3/4 c Trader Joe's gluten free flour (Other blends may work, with varied results)
1 TBS xanthan gum
1 TBS ground up flax seeds
1/4 c vanilla coconut milk beverage (Or other vanilla non-dairy milk)
1 tsp baking soda
1 tsp baking powder
1 tsp vanilla
1/2 tsp Himalayan pink salt (Other salt will do if you don't have this)
1 bag vegan white chocolate chips
Dust of cinnamon
Instructions
Combine the sugar, Earth Balance, and vegan cream cheese.
Fold in all additional ingredients *except* cinnamon (cinnamon is for later)!
Spread additional gluten-free flour on a large flat surface.  Take a ball of cookie dough and roll out flat.  You may need to fold in additional flour as you go, if the dough is too sticky.
Use your favorite cookie cutter shapes to cut out cookies (we used heart shaped cookie cutters).
Place cookies on a lightly greased cookie sheet.
Freeze cookies on sheet for 15 minutes.
Bake at 375 degrees Fahrenheit for 10 minutes.
Just after cookies come out of the oven, dust lightly with cinnamon.  Cinnamon should stick pretty well, so long as cookies are still warm when dusting.