Getting gluten-free right doesn't have to be a pain.  There are a few hacks to keep in mind, and this recipe takes advantage of at least one.  These passed the "it doesn't taste gluten-free!" test, and they all got eaten quickly last time I took them to an event–so I'm sharing them with you today!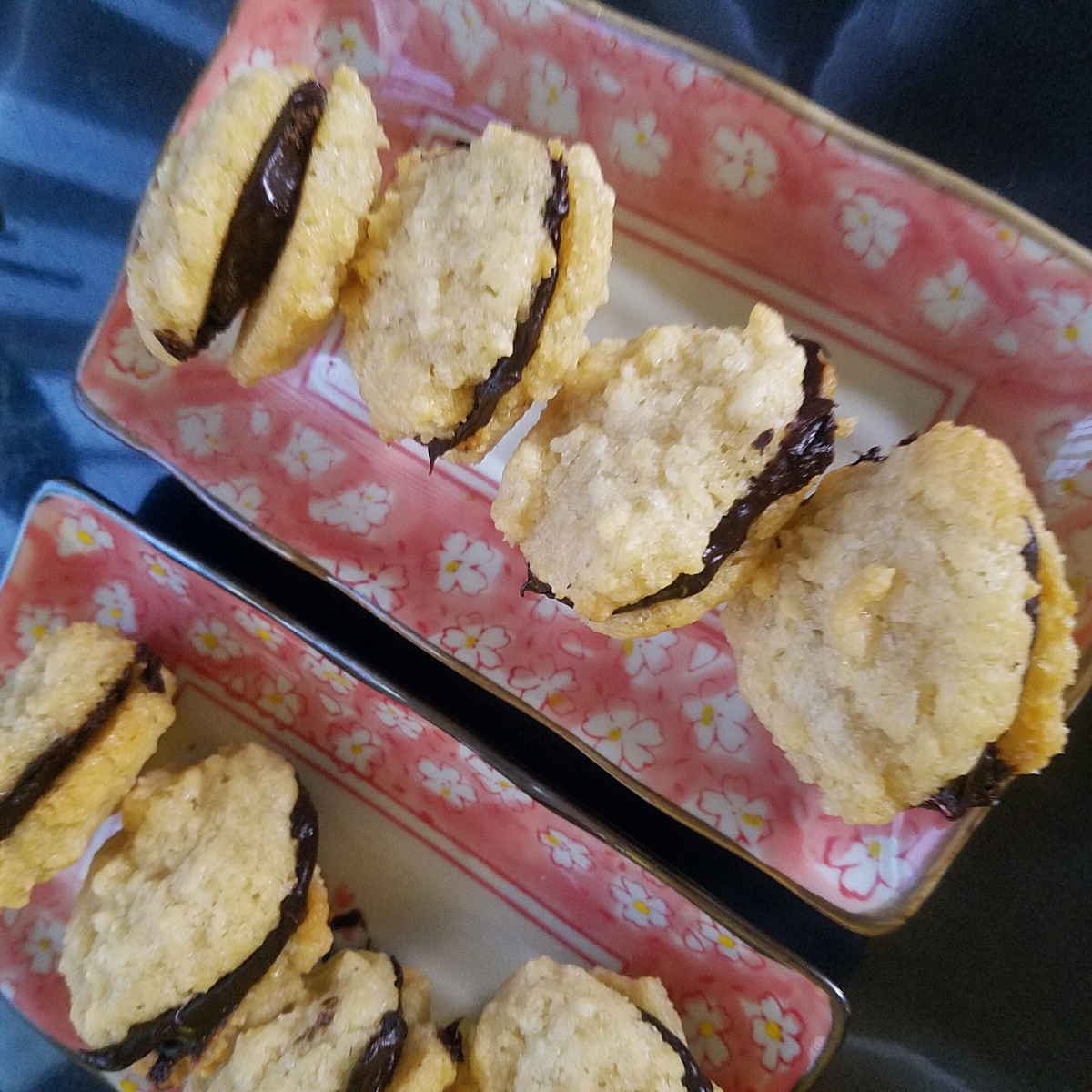 I make my own gluten-free baking mix for this, complete with a blend of several different flours as well as a leavening agent (baking powder) and a gluten replacer (like xanthan gum).  You could get a pre-made all-purpose gluten-free baking mix, or make your own–I'm including the mix I used here as well, so the choice is up to you!  Note, though: I can't guarantee it will turn out exactly the same if you use a different baking mix!
Let's get started:
Ingredients
1 1/2 c cane sugar
1 c vegan margarine (such as Earth Balance)
1/2 c rice milk (or other non-dairy milk)
2 tsp vanilla extract
2 tsp apple cider vinegar
2 1/2 c gluten-free baking mix (I make my own, recipe for this included below!)
1 TBS psyllium husk powder
1/4 tsp salt
Instructions
If you're making your own gluten-free baking mix, then scroll down below first for that, and then come back.
Combine ingredients in the order you see them above.  Mix thoroughly.
Drop onto a lightly greased cookie sheet by the spoonful.
Bake in a preheated oven at 375 degrees for 10 minutes (or longer if your cookies are larger).  They're done right as you see the first bits of brown on the tops.
Allow them to cool completely before filling!
You can fill them with whatever you like, but chocolate frosting is usually a winner.  You can purchase chocolate frosting or make your own.  There are loads of recipes for chocolate frosting out there, but if there is demand for it, I can post one here, too!
Here are a few different fillings: chocolate, pumpkin, and pastel lemon: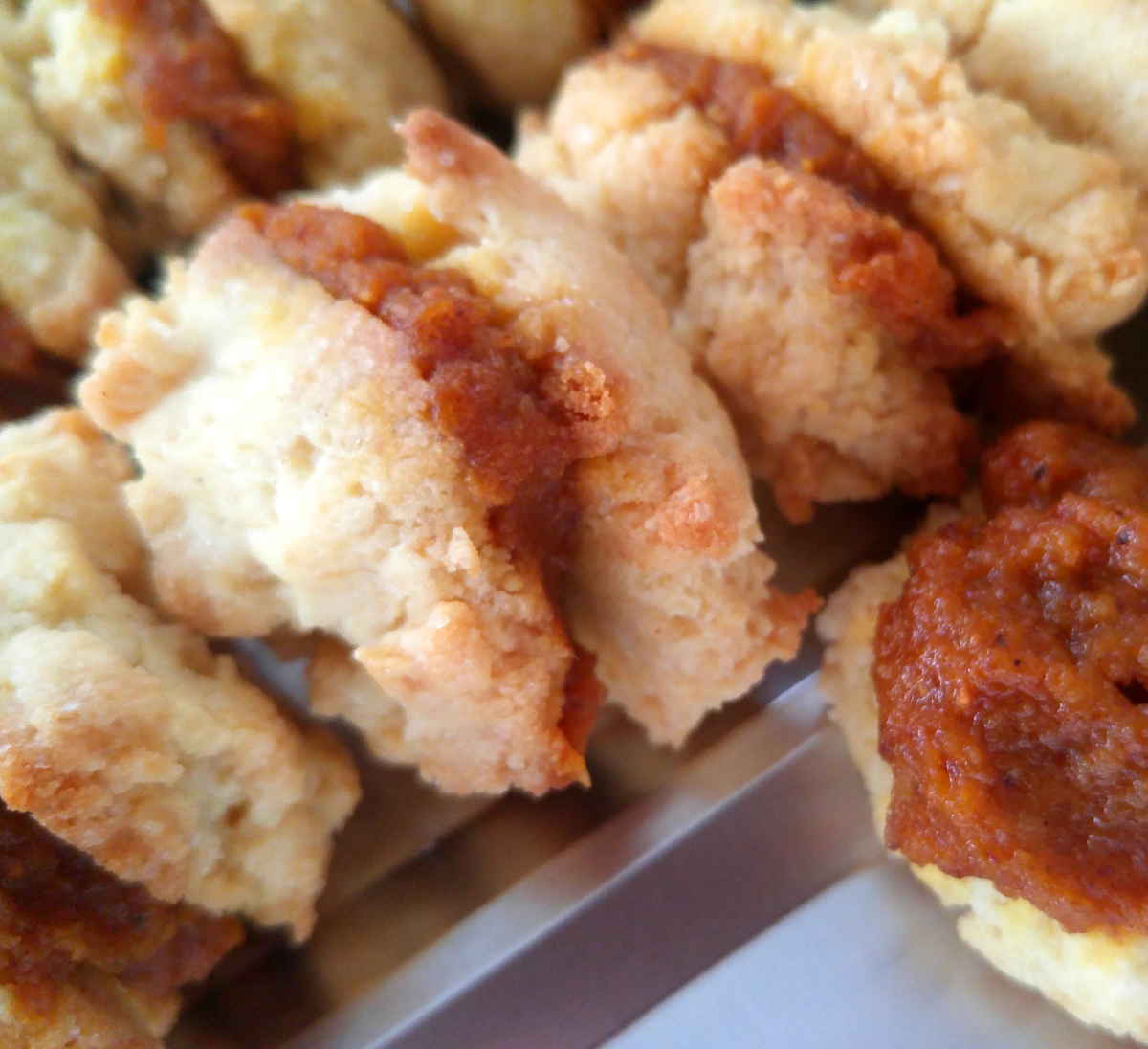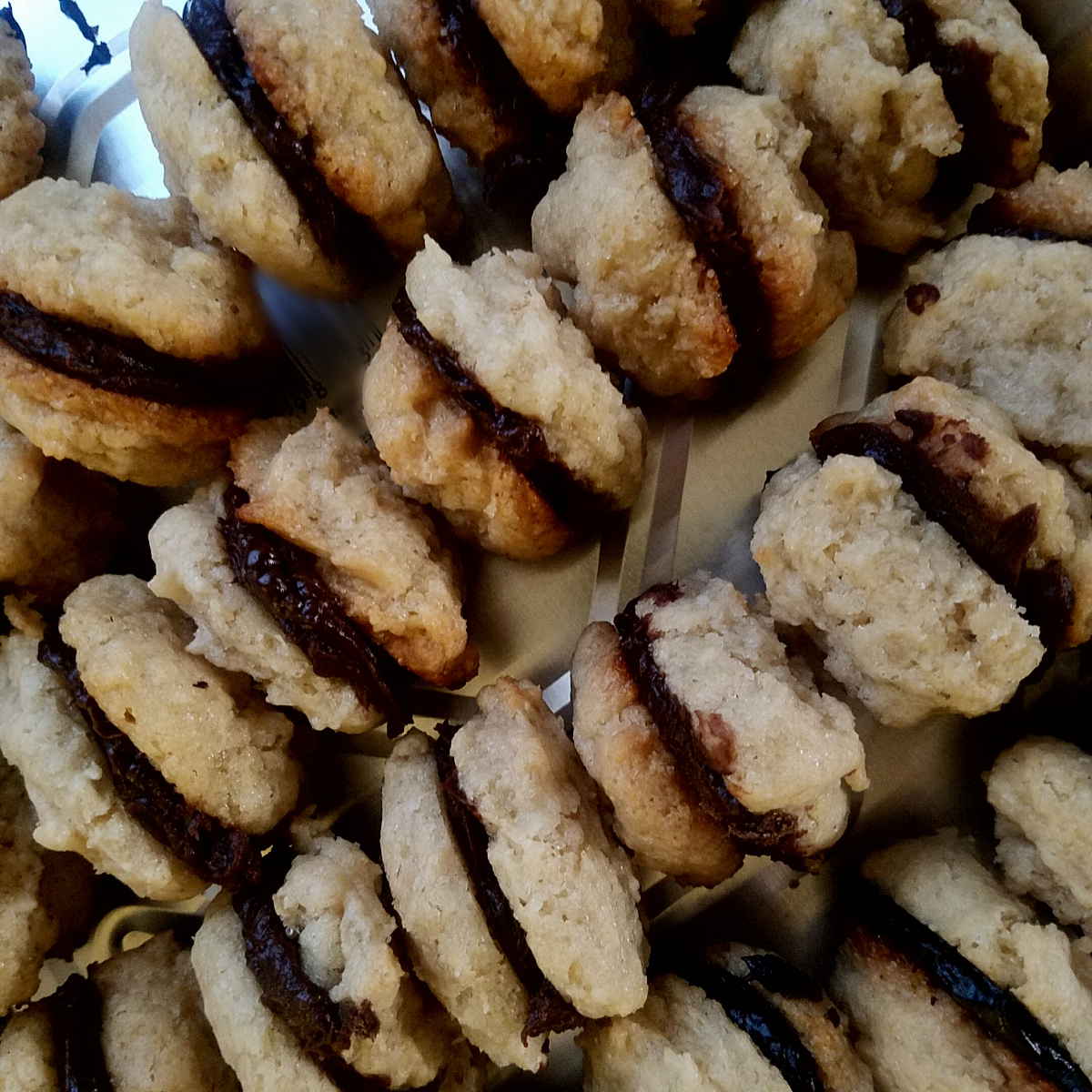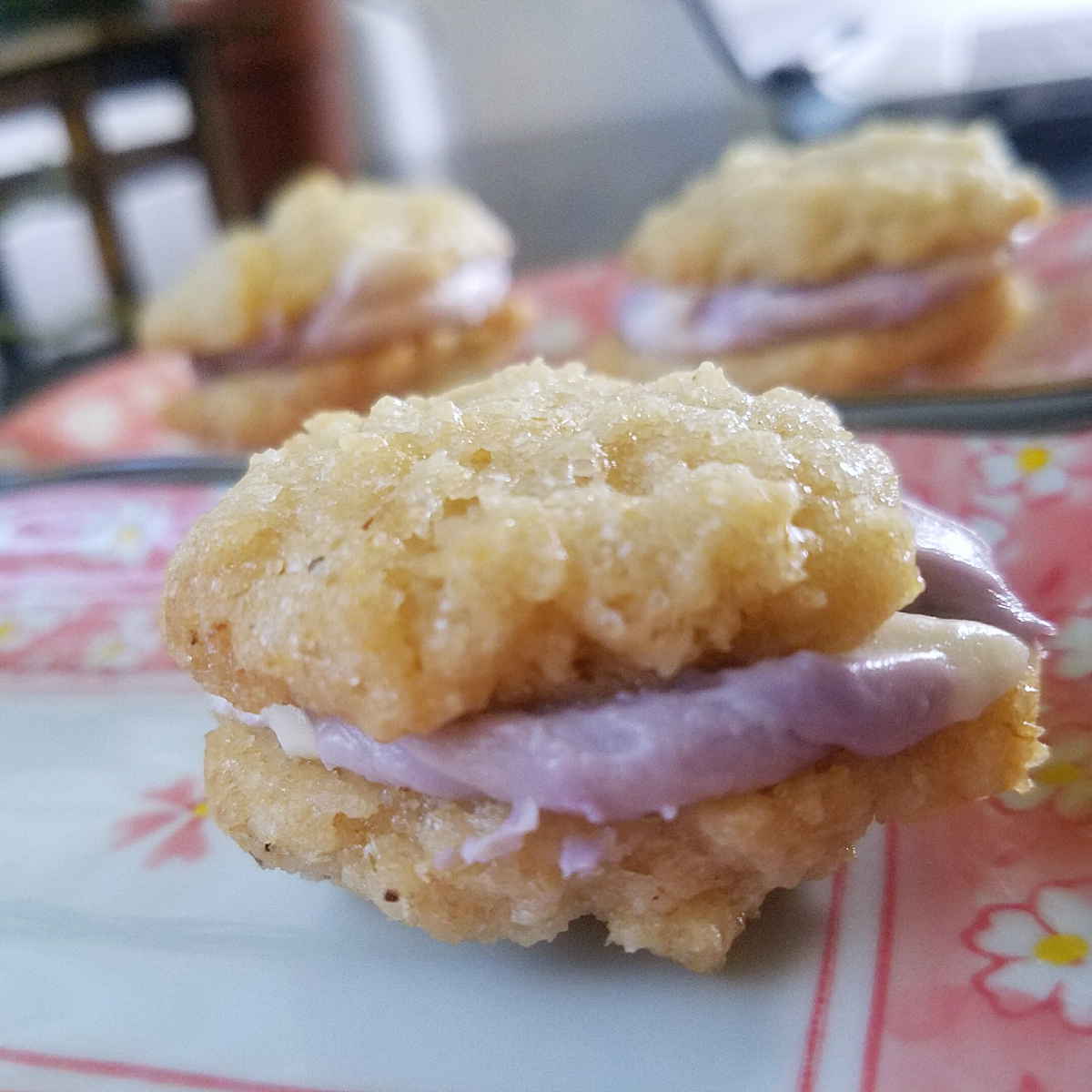 And now the gluten-free baking mix, which this recipe uses:
Gluten-Free Baking Mix
This baking mix is what I'm currently using in cookies.  You could also use a pre-made all-purpose baking mix and likely get similar results (no guarantee, though, as each one is different!)  Note that a baking mix is different than just a flour blend, as the baking mix will contain a leavening agent, such as baking soda, and a sticky agent, such as xanthan gum.  That said, here's how to make the blend I used:
1 c potato starch
1 c tapioca starch
1 c rice flour
1/2 c arrowroot starch
2 TBS baking powder
1 TBS xanthan gum