These matcha shortbreads were a purposeful endeavor to create some cookies (of this exact flavor) that are vegan, gluten-free, soy-free, and nut-free.  I was pretty excited at first, starting with my regular recipe of matcha shortbreads (not published…yet, anyway!) and deciding how it might make sense to de-allergy-fy it.  Four attempts later, it worked…and I spent some time afterward puzzling over how I'd managed to miss specializing in a SOY-FREE allergy for so long!
That's now in the process of being added, as we speak!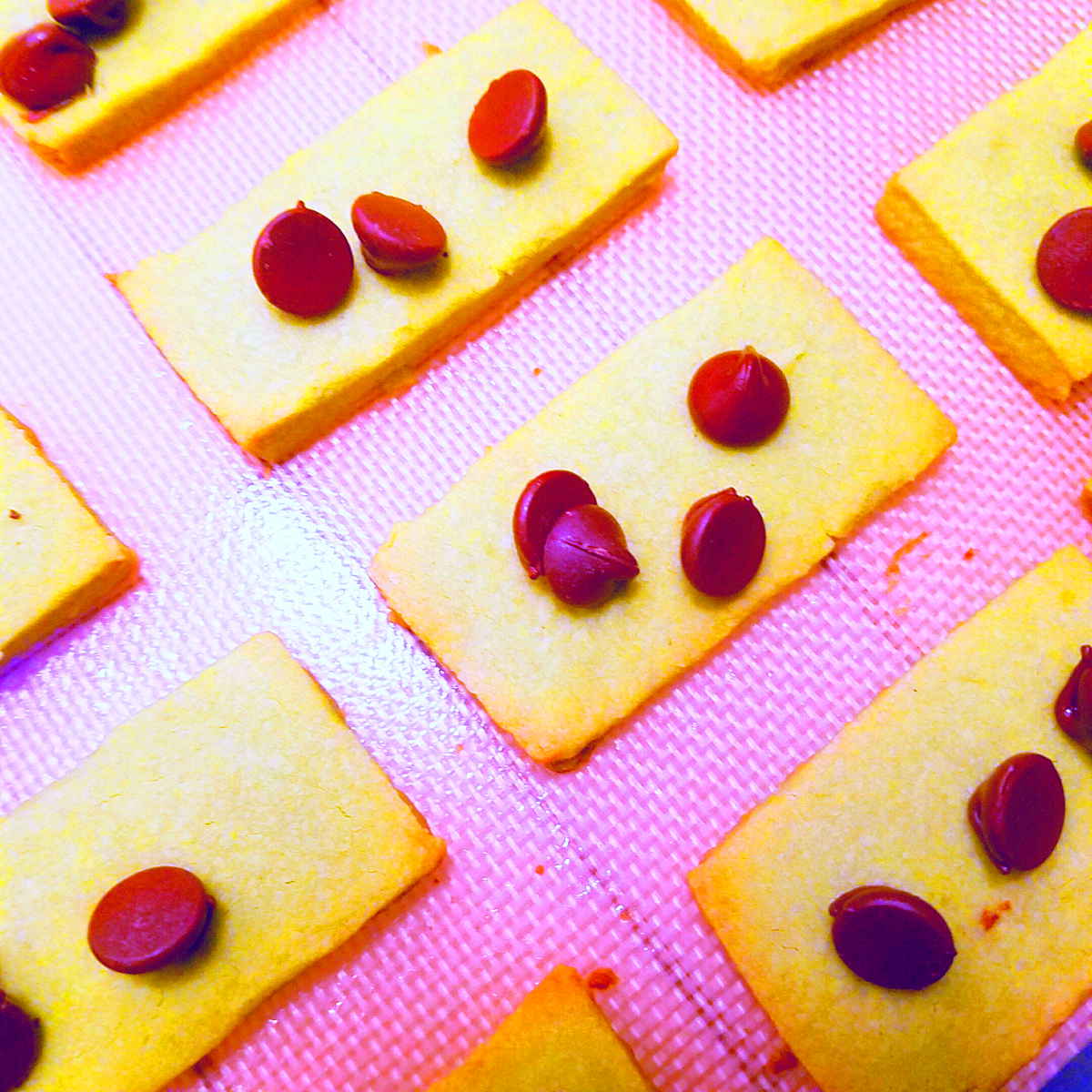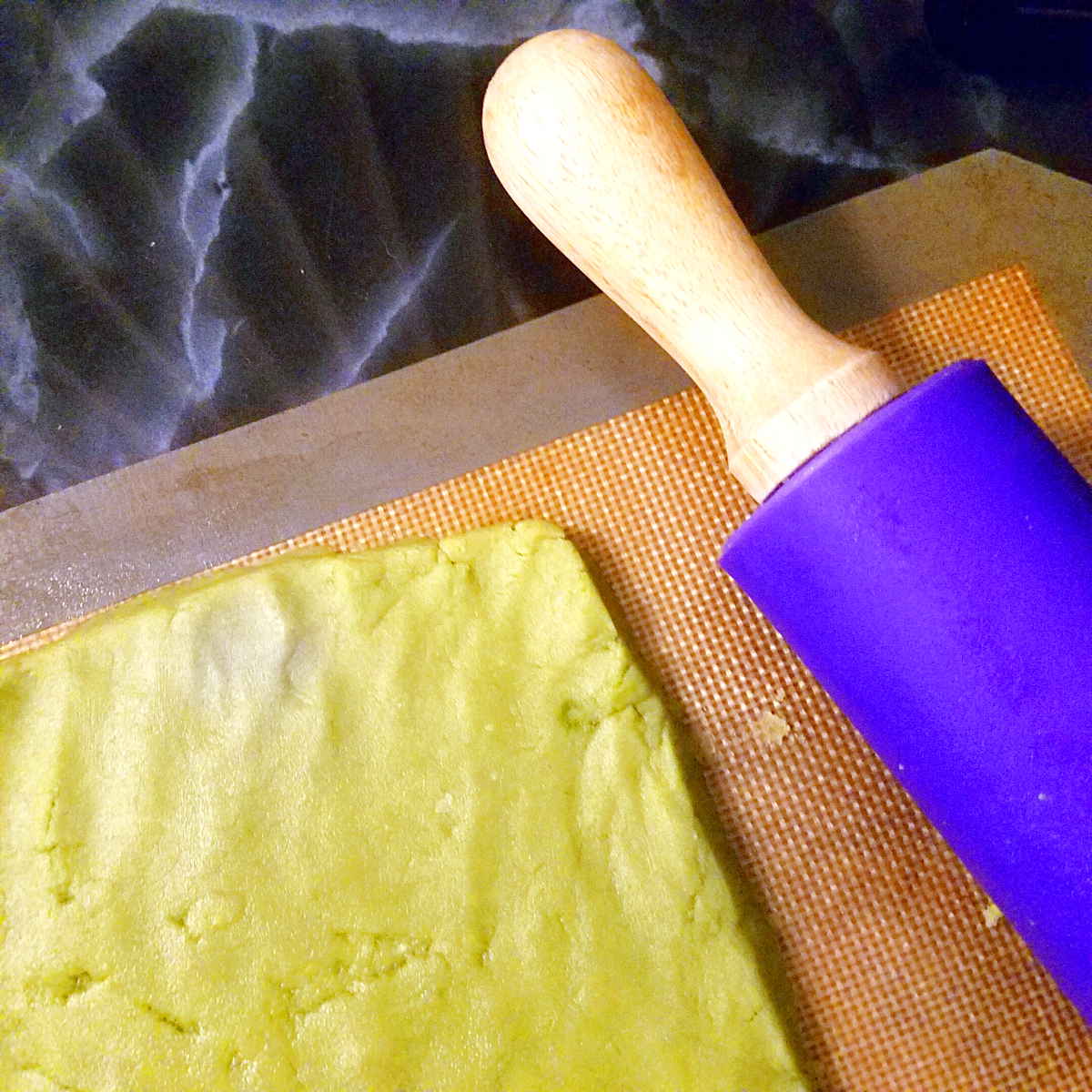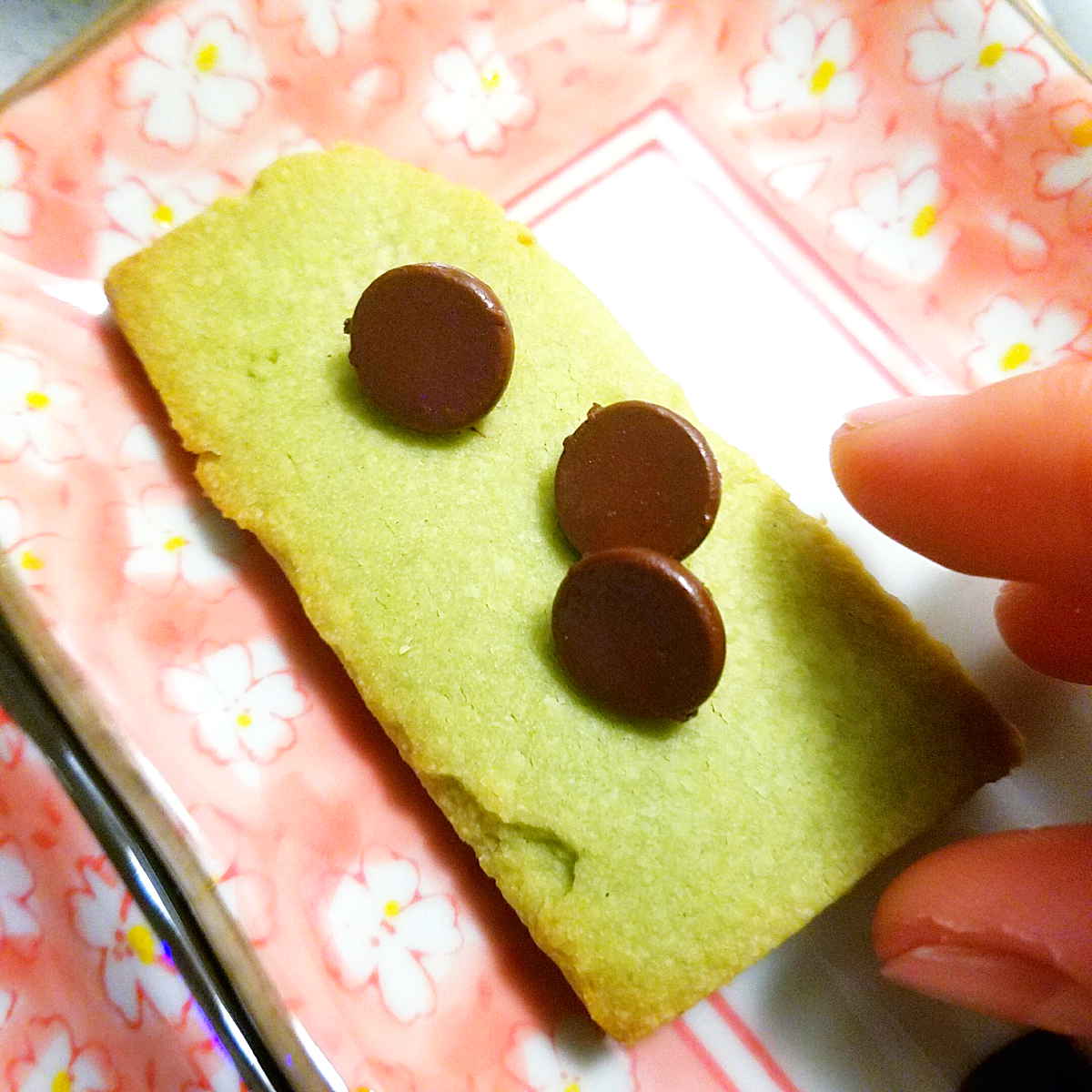 Soy allergies can be challenging, even thwarting the most well-meaning individuals.  One thing I have heard on more than one occasion, from people with soy allergies, is that they'd love to go vegan but feel prevented from doing so by a soy allergy.  So many vegan things are soy, indeed!  These days they have soy meat, soy cheese, soy as an ingredient in every sauce, and even soy in the Earth Balance margarine I use in so many other recipes.  No soy means you're constantly checking every label everywhere, seeing if any sneaky soy made its way in…and let's not even get started about restaurants…
Luckily, these cute little cookies are soy-free…and many other things free also.  As always, they've passed the "crowd of normal-ish people" test.  Here they are for your enjoyment:
Ingredients
2 1/2 c Trader Joe's gluten-free flour (other gluten-free flours might work, with slightly different results)
2/3 c virgin coconut oil
1/2 c powdered sugar
1/4 c pulverized dried coconut*

Dried shredded coconut, ground up in either a coffee grinder or small food processor.  We want something that looks like sort of large grains of sand here.

2 TBS agave nectar
1/4 tsp Himalayan pink salt (or regular salt)
2 tsp xanthan gum
2 tsp matcha
1/2 tsp gluten-free vanilla
Instructions
Preheat the oven to 375 degrees Fahrenheit.
Combine all cookie ingredients together.
If the dough starts to feel wet (perhaps your coconut oil is liquid/warm?) then throw it in the refrigerator for a few minutes until it firms up again to continue working with it.
Spread out some extra gluten-free flour on the surface you'll be working on
Mix the dough with your hands, and roll the entire thing out into a flat sheet approximately 1 cm thick.
Shape the rolled out dough into one giant rectangle.
Now, cut the shortbread dough with a butter knife into long strips.  I made mine approximately 10 cm x 2cm each.
Lightly grease a cookie sheet with coconut oil.
Carefully move the shortbreads over to the cookie sheet.  It's not necessary to leave more than about 1 cm of space between them, as they should not spread when baking.
Before baking, stick the cookie sheet full of shortbreads in the freezer for 15 minutes.
Bake at 375 degrees Fahrenheit for about 8 minutes.
Let cool completely before removing from cookie sheet.