Silky, Creamy, Rich Raw Vegan Chocolate…
This silky chocolate banana pie has a secret ingredient, which is….zucchini!  Yep, zucchini.  Don't run away, though–it's a texture thing that allows this pie to be creamy without having to add loads of extra nuts or coconut oil, and it has so far been 100% unexpected by everyone I've given this pie to.  I have seen some raw chocolate pie recipes that are full macadamias, expensive cocoa butter, crazy ingredients that have to be special ordered, etc…this pie has none of that!
Try instead this super silky raw vegan chocolate pie recipe. We know you will love this "slightly less guilty" chocolate banana pie: The ingredients may surprise you, but…trust us, this is a repeat favorite!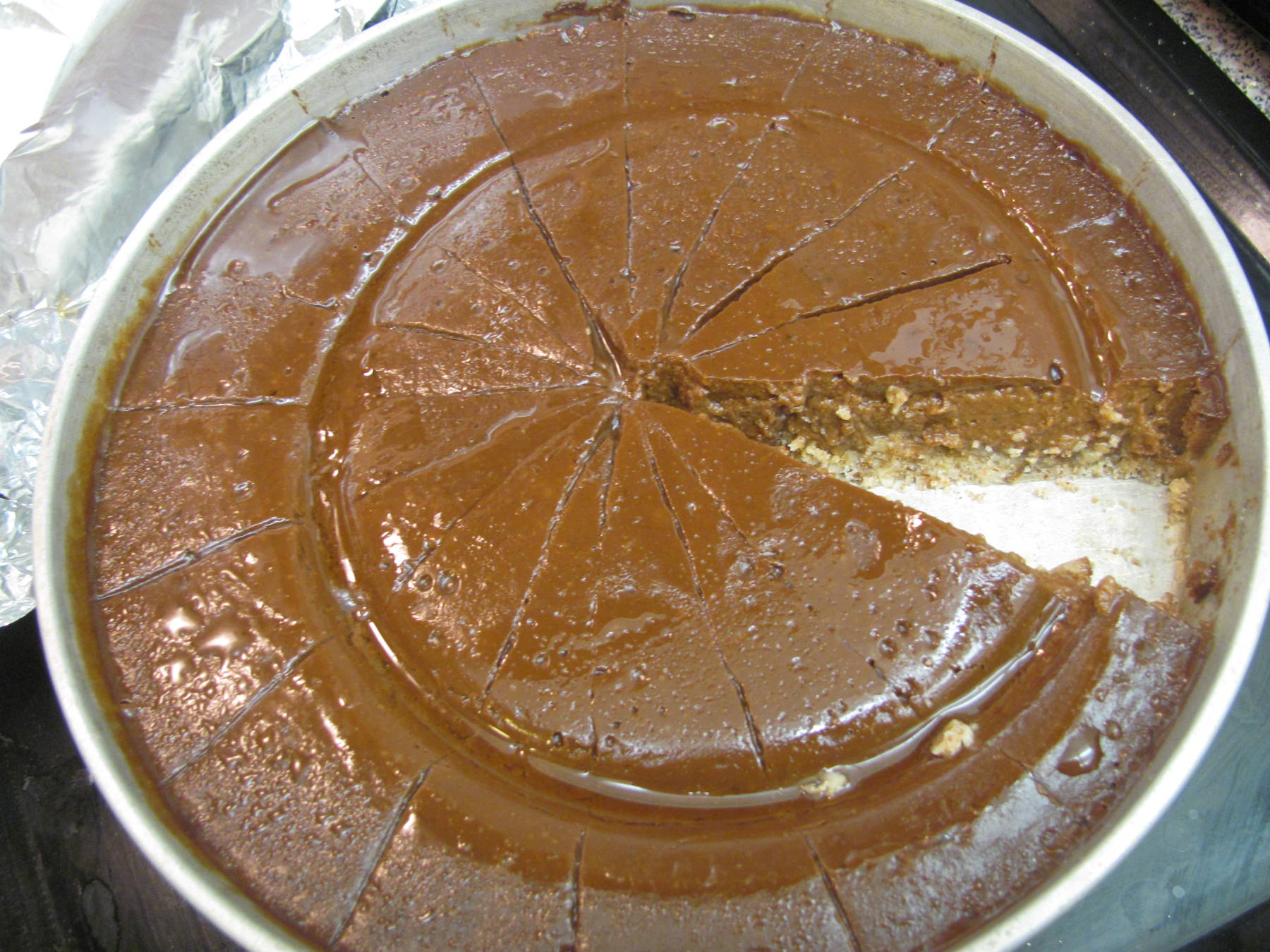 Ingredients for the filling:
4 bananas
1 1/2 c zucchini
1/4 c cacao powder
1/2 c coconut sugar
1/4 c coconut oil
dash Himalayan pink salt (regular salt will do if you don't have any)
Ingredients for the crust:
1 c cashews
1/2 c dates (pits removed)
1 tsp vanilla
1) In a food processor, combine all of the ingredients for the crust. Pulse until the nuts are in small pieces, and everything is starting to stick together in clumps.
2) Press the crust mixture into the bottom of a 9″ pie pan.  If it's sticking too much, use the back of a greased spoon to smooth down the crust mixture.
3) In a mixing bowl, mash the bananas with a potato masher.
4) In a blender, add all of the ingredients for the filling, including the 4 bananas you just mashed. Pulse until everything is mixed together and is nearly lump-free. You may have to add small amounts of water as you do this, but be careful not to add too much, as you don't want this mixture to become like liquid!
5) Pour the chocolate mixture into the pie pan (where you have already pressed in the crust).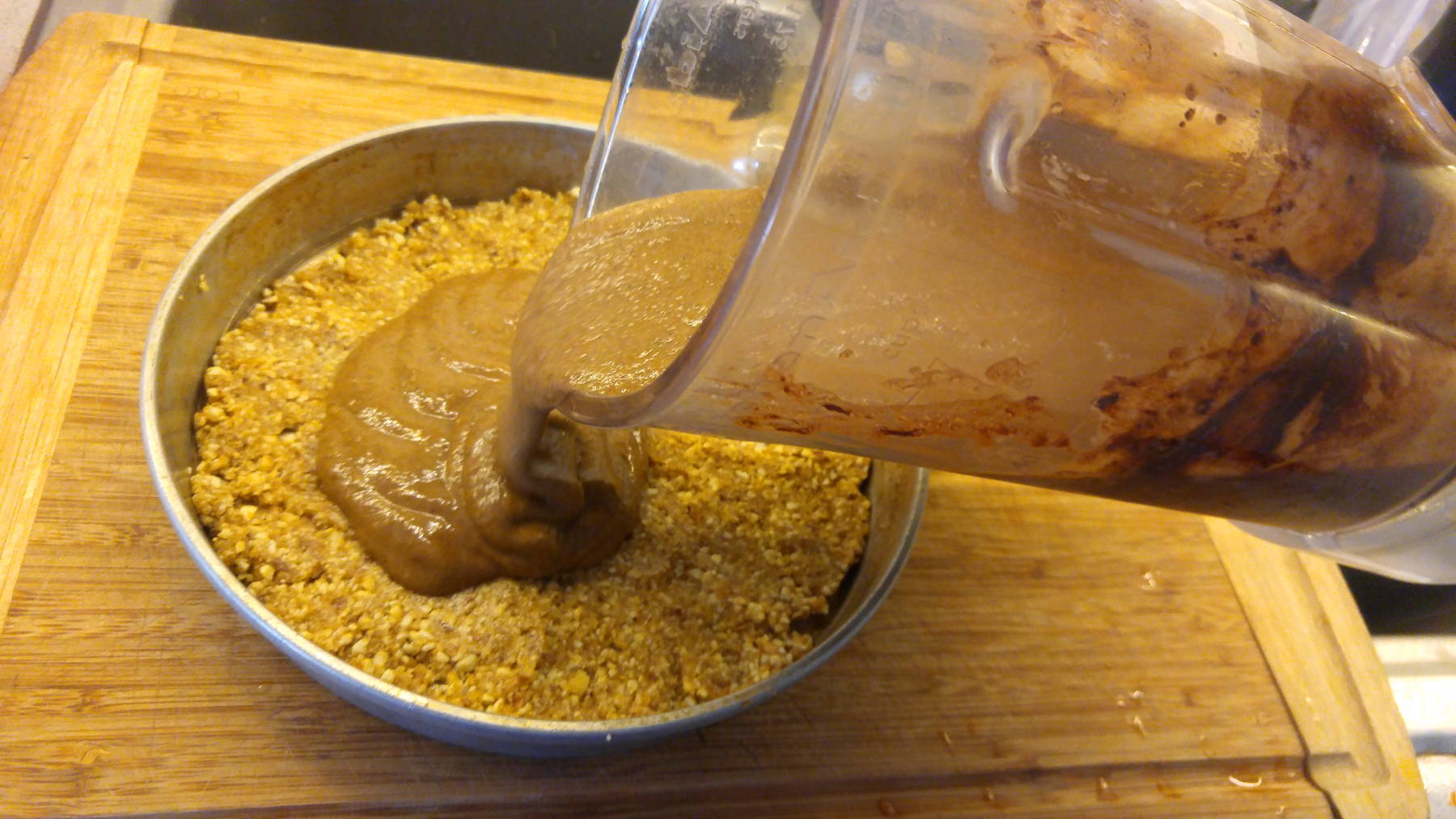 6) Put your chocolate pie in the freezer for at least 30 minutes, as this will give the coconut oil time to set the texture for your pie. After that…pull it out and enjoy!
7) Keep frozen when storing