I have wonderful memories from my childhood of making cookies, cutting them into fun shapes, and decorating them. I especially loved gingerbread cookies for their unique flavor, (and that was likely the only reason we went out and bought molasses every year.) I still make gingerbread cookies with molasses, but this time around, they're a bit different. Instead of tons of processed white sugar and flour, these cookies feature rolled oats, raisins, and chia seeds–and they're just as delicious. Take a look: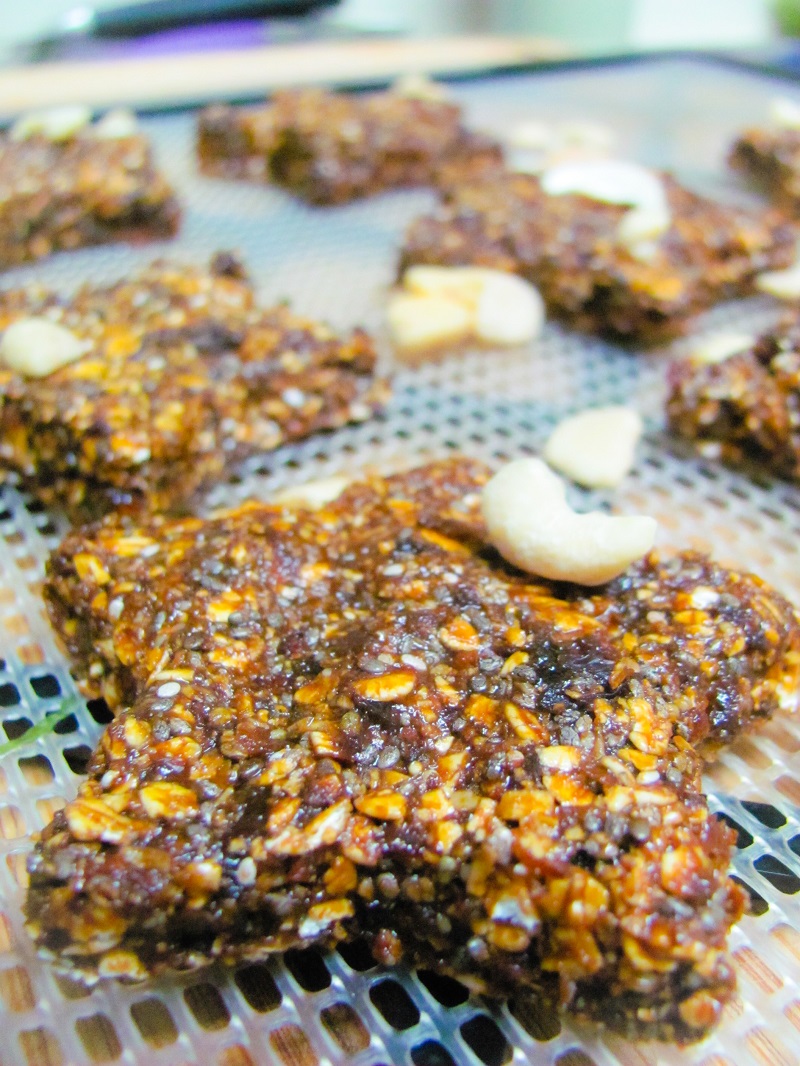 Ingredients
2 c rolled oats
1/4 c blackstrap molasses (the other kind isn't nearly as nutrient-dense)
1/3 c chia seeds
2 c raisins
1 tsp powdered ginger
1/2 tsp ground nutmeg
1/3 c cashew flour (you could make your own by grinding cashew nuts in a food processor, but it probably won't be as fine)
Instructions
Mix all the dry ingredients in a food processor (everything except for the molasses).
Add the molasses, and mix everything together by hand.
Roll out your cookie dough onto parchment paper and cut into fun shapes*! I chose stars.
This step is optional, but I recommend it if you want the cookies to firm up a bit: Place your cookie cut-outs on a dehydrator tray and dehydrate for a few hours or overnight.
*If you don't have a dehydrator, I recommend just rolling the dough into 1 TBS balls and then dusting them with coconut shreds or cashew flour. Otherwise, they might not hold form very well.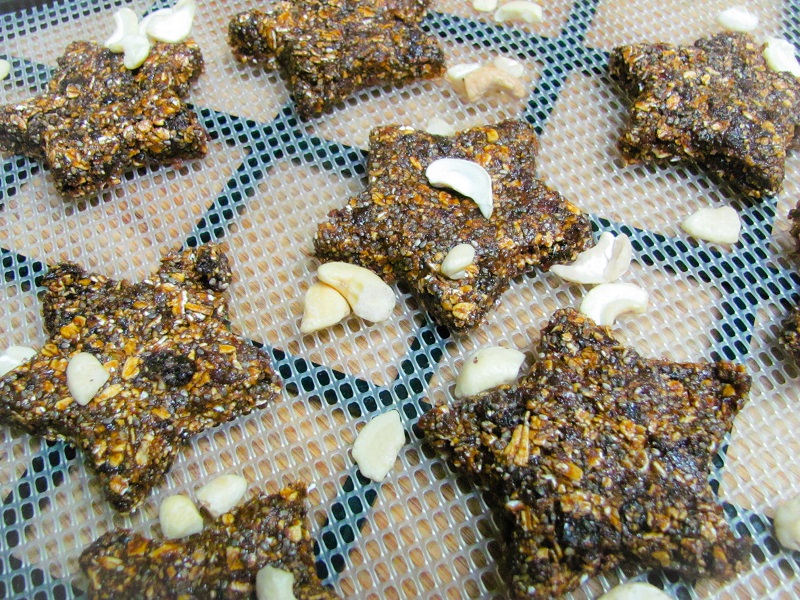 You can decorate these with cashew pieces, coconut, or anything else you like. Now, take them to your next party or potluck, and spread the love…