Turmeric is one of my favorite superfoods, with studies suggesting anti-inflammatory properties and lower risk of heart disease, loads of antioxidants, and much more.
We typically think of turmeric as something that shows up in curry dishes–but that doesn't have to be the case. Turmeric works wonderfully in this unique and satisfying morning smoothie!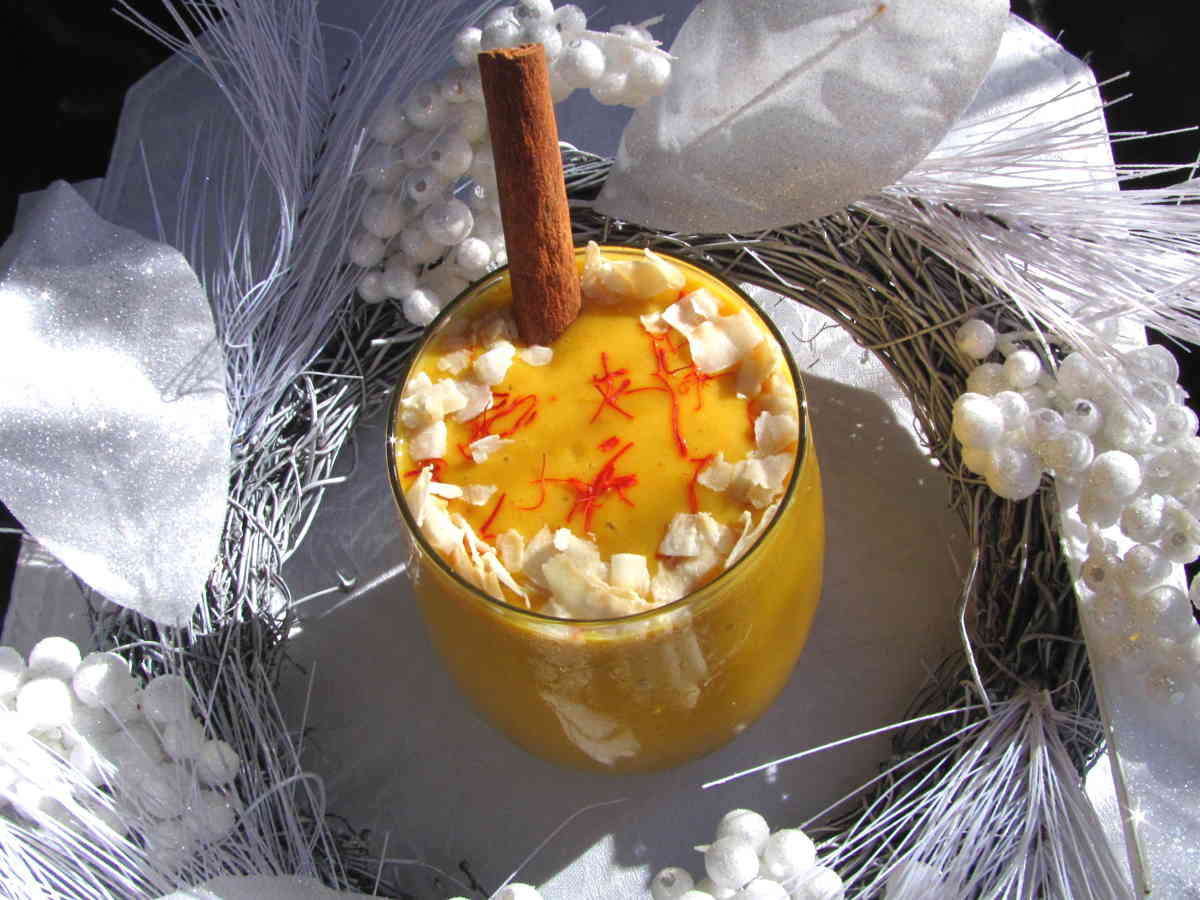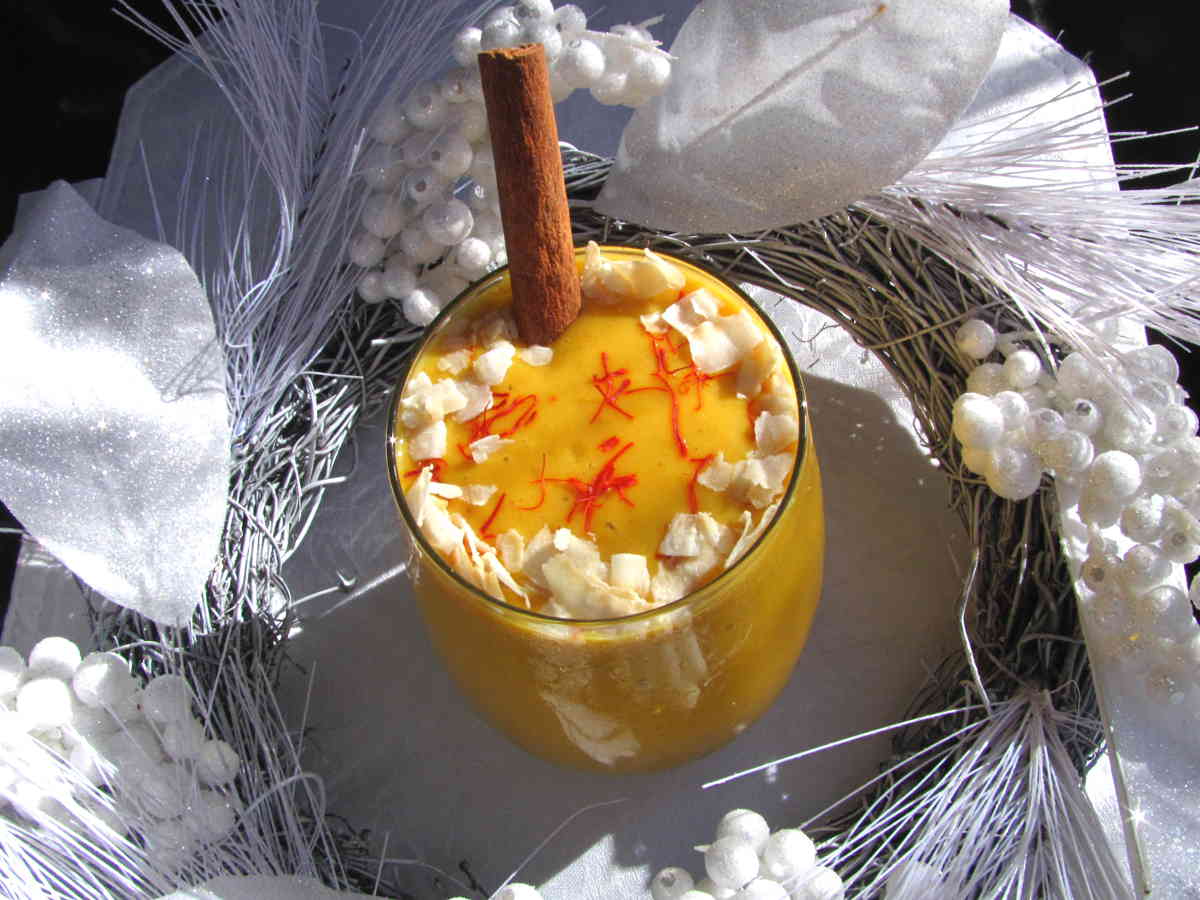 Let's talk about absorbability for a minute, though. One reason some "studies" show that turmeric isn't effective is that they fail to ensure it's properly absorbed–and if your body can't absorb it, it also can't benefit from it! So, how do we fix that?
Turmeric needs two things in order to be highly absorbable in the human body: black pepper and a fat source. This smoothie conveniently has both! Pay careful attention to your ingredients, and make double sure that you DO include both the black pepper and the almond milk (fat source)!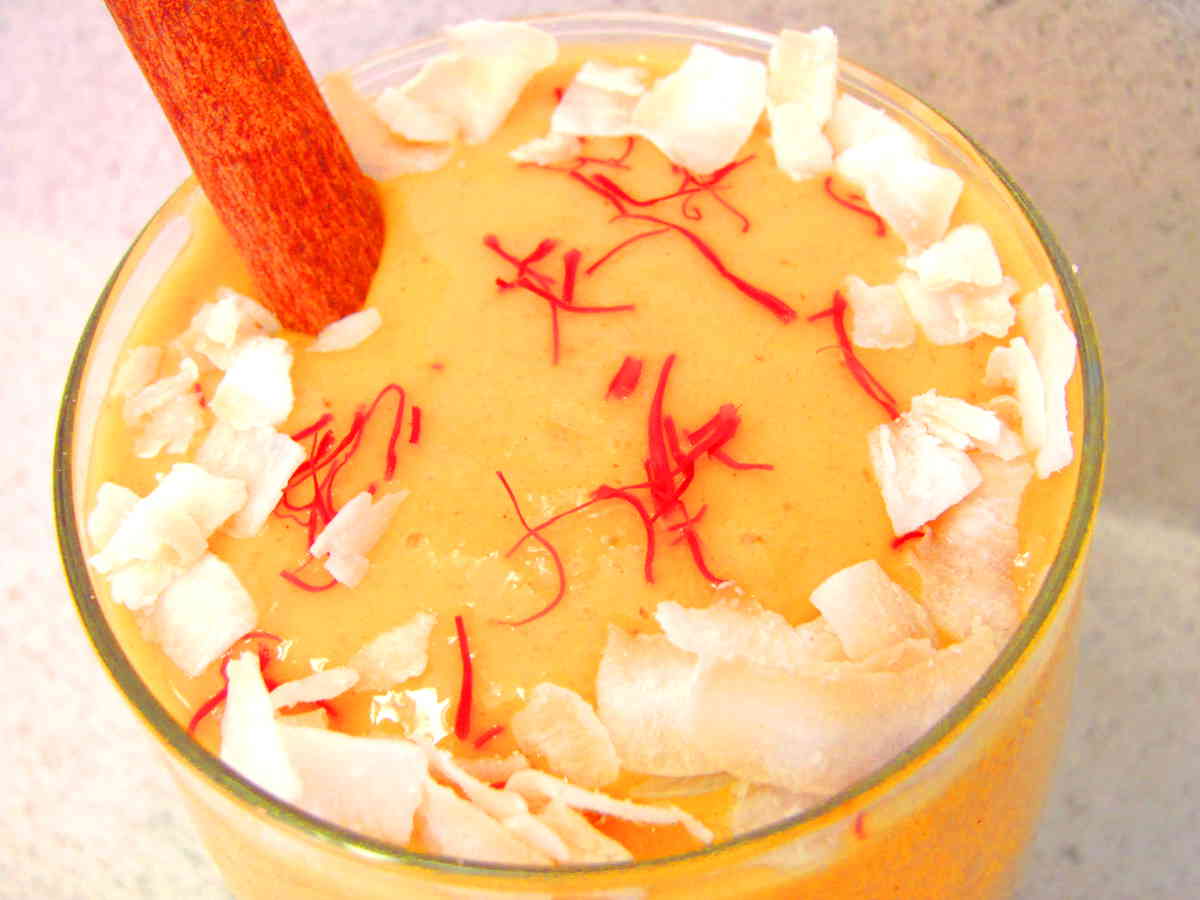 Ingredients
3 c almond milk
3 c frozen mango chunks
1 banana
2 TBS agave nectar
1 TBS ground turmeric powder
1 TBS vanilla
2 tsp fresh ginger
1 tsp masala powder
4 oz dates (pitted)
1/8 tsp black pepper
Shake of salt (optional)
Instructions
Combine all ingredients in a blender, and blend until VERY smooth. Dates take a while to blend sometimes, so be patient!
What's your favorite way to eat superfoods?