Whole -food plant-based, oil-free, packed with 3 superfoods, vegan, gluten-free, nut-free, low fat, refined sugar free…these balls have it all!  And to top that off, they also look pretty cool, if we do say so ourselves 😀
These are amazing in the morning when you're running late and need something quick, and they're portable also for those days when there's no break but you find yourself hungry between meals.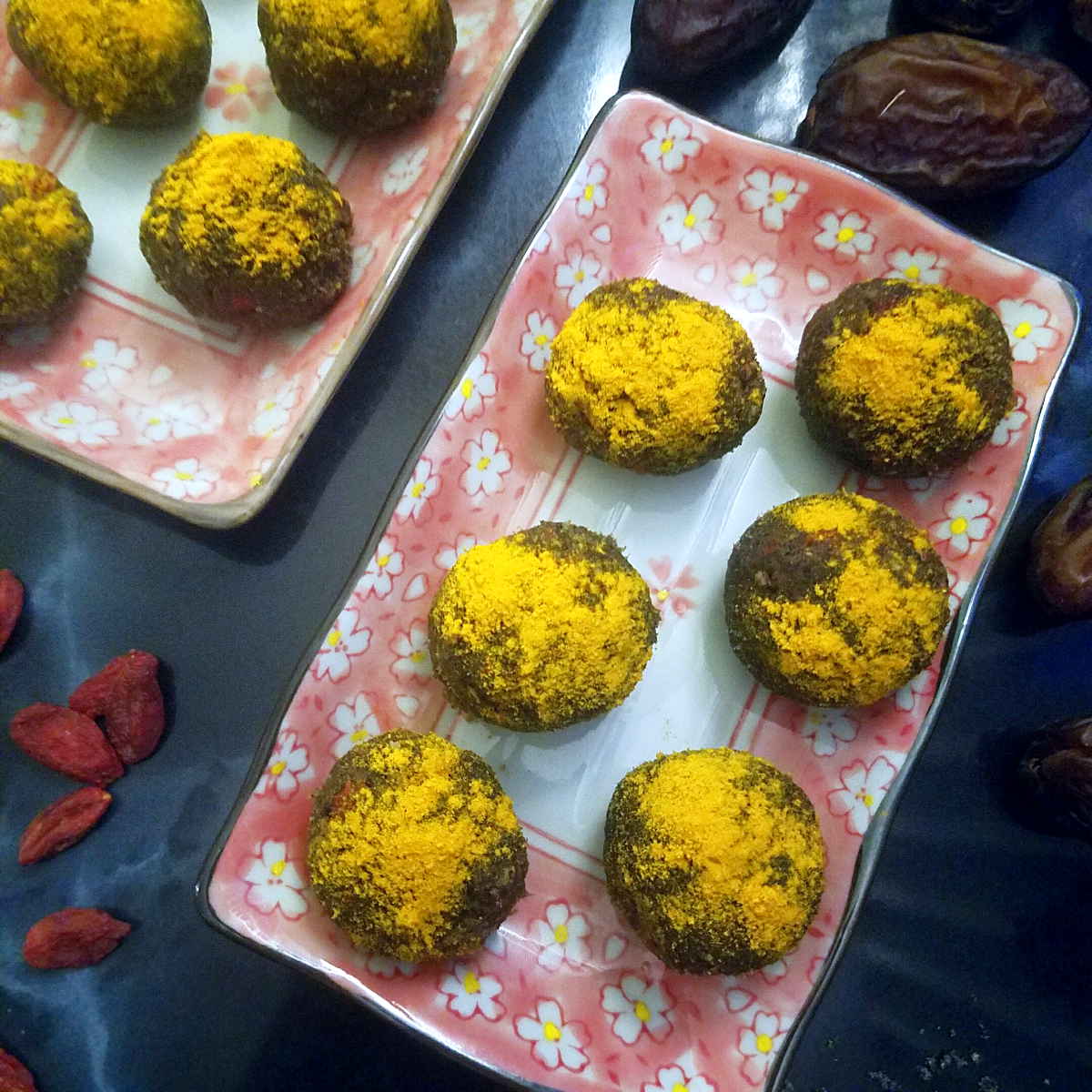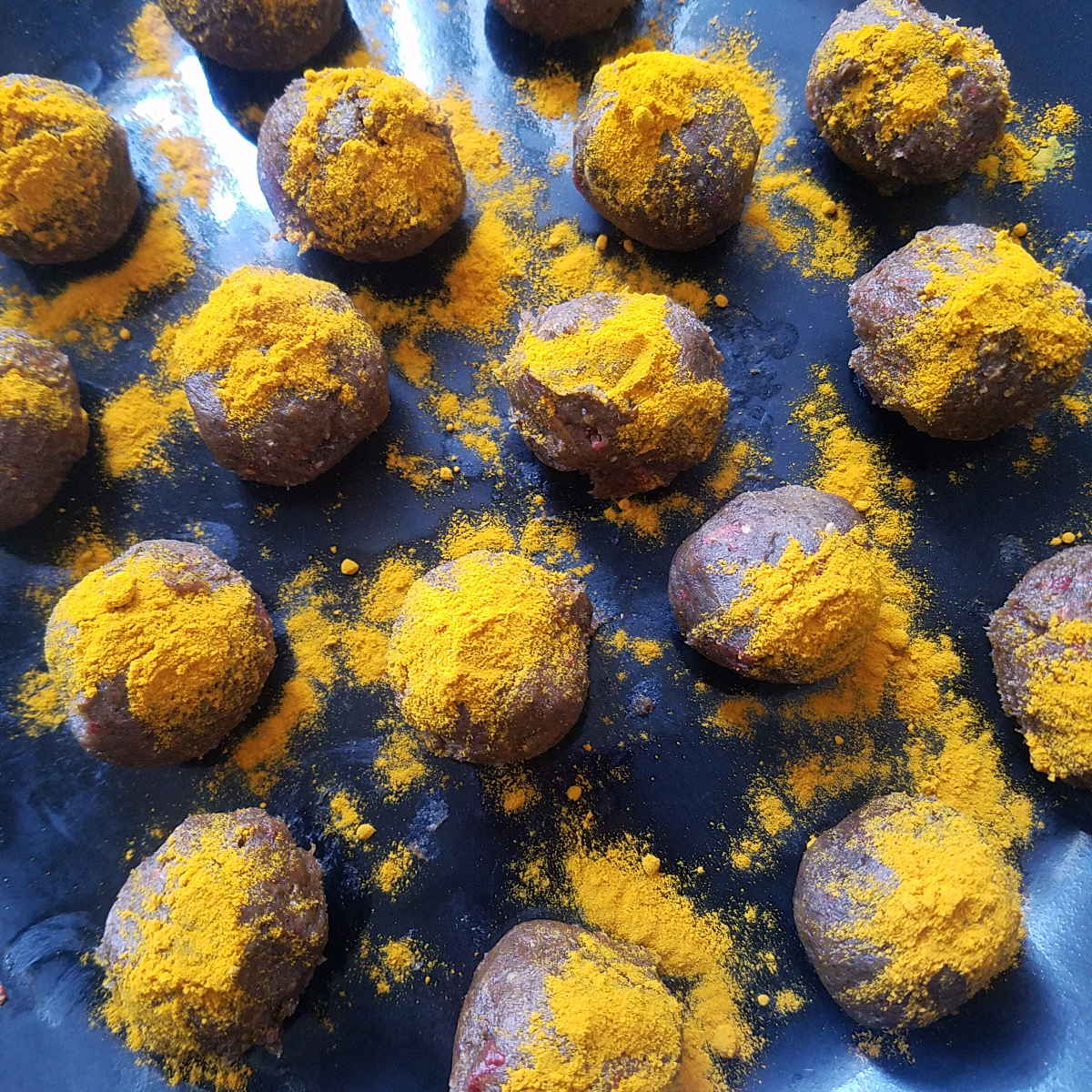 Let's take a brief look at what's inside, shall we?
Turmeric
Turmeric is famous for being known as an anti-inflammatory herb, which has also been studied for the potential to offer even more benefits than that (such as helping with heart disease, etc).
Goji berries were relatively unknown in the western world until recently, when they became hailed as a superfood due to their high antioxidant content.  Antioxidants, as you may already know, help remove free radicals from your body and thus are said to help reduce the risk of cancer.
Black Sesame
Black sesame is a powerhouse food containing calcium, magnesium, iron and zinc.  This is great news for anyone consuming them, but especially women, who often have need to watch their calcium and iron levels a bit more.
Not sure where to get some of these things?  Check our our handy guide on where to buy Asian ingredients! 
Ingredients
300g medjool dates (that worked out to about 20 small medjools)
1/4 c dried goji berries
1/4 c black sesame powder (essentially, ground up black sesame seeds)
1 TBS psyllium husk powder
1 tsp vanilla extract
1-2 tsp turmeric
Instructions
Remove pits from all dates (important!) and discard pits.
Place all ingredients, EXCEPT for the turmeric, in a large food processor.
Pulse the food processor a few times to get the mixing and chopping started.
Continue running the food processor for about a minute, or until everything blends together thoroughly and becomes the consistency of thick cookie dough.
Ball up the mixture into about 16-20 balls.  Mine were a bit smaller than ping-pong balls.
Place formed balls on a large dinner plate, and dust lightly with the 1-2 tsp turmeric.  This amount should cover the whole batch.
Optional – refrigerate for 30 minutes to firm them up.  Otherwise, feel free to enjoy them right away!