This is hands down the BEST guacamole ever. Every time I bring this to a party, the entire thing disappears…and quickly! Someone inevitably asks for the recipe by the end of the night.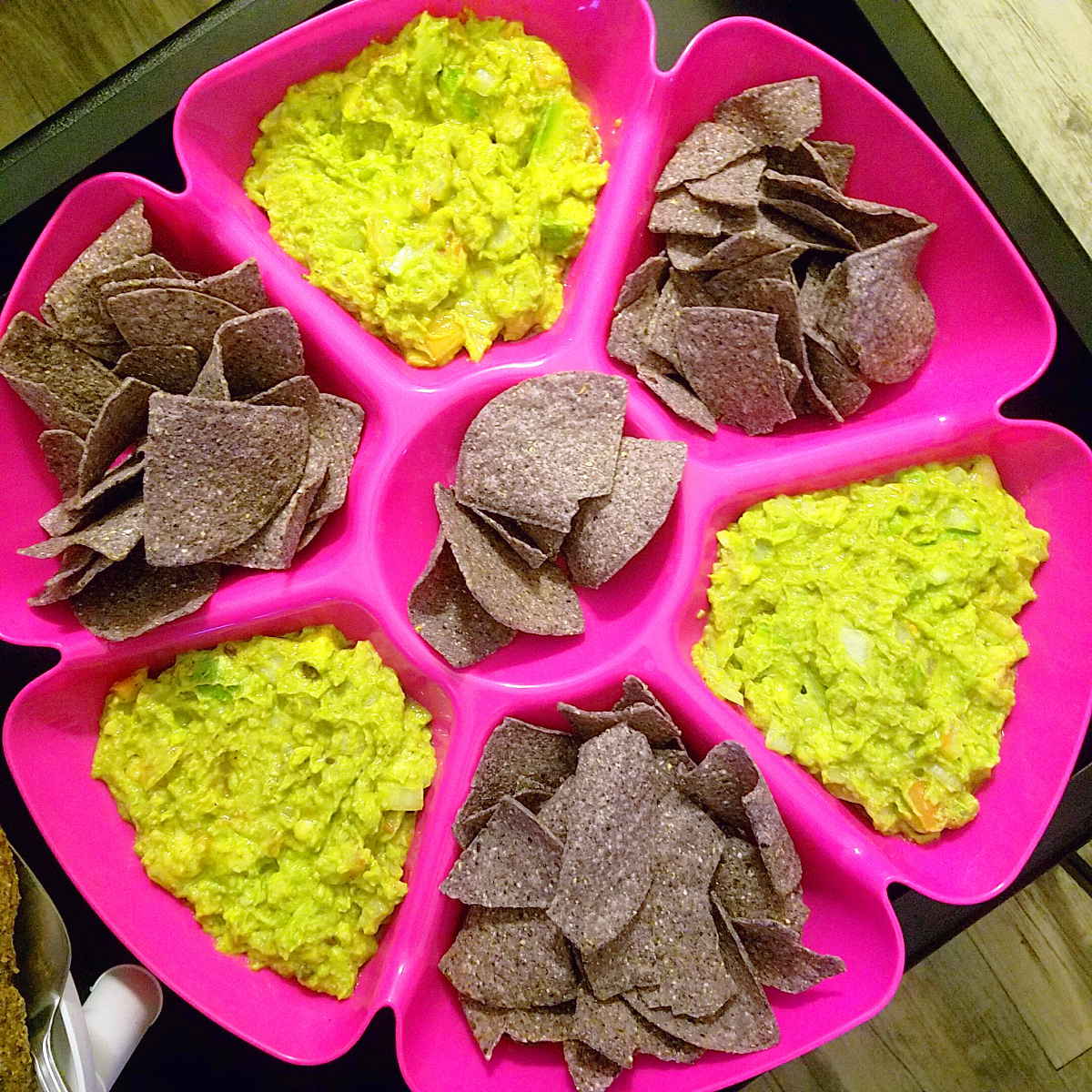 The recipe is fairly simple. The key to getting this right, though, is getting the best ingredients, so let's take a look at what that means:
Avocados should be slightly soft when you buy them, and generally a dark color. Use immediately, since if they become squishy soft, they're overripe and won't taste right. What I'm describing in the recipe is California avocados – they're smaller than other avocados and feature a dark, bumpy, and thick skin.
For tomatoes, buy locally grown if possible. If not, see if an heirloom variety is available.
Always buy fresh garlic. The kind from a jar isn't nearly as fresh and won't give the same flavor. You can even buy your own peeked garlic cloves and their then in a food processor if you like to have readily available minced garlic that's fresh as well!
For cilantro, get organic. Especially with news about unapproved pesticides find commonly on cilantro, the $0.30 or whatever extra of worth it for organic.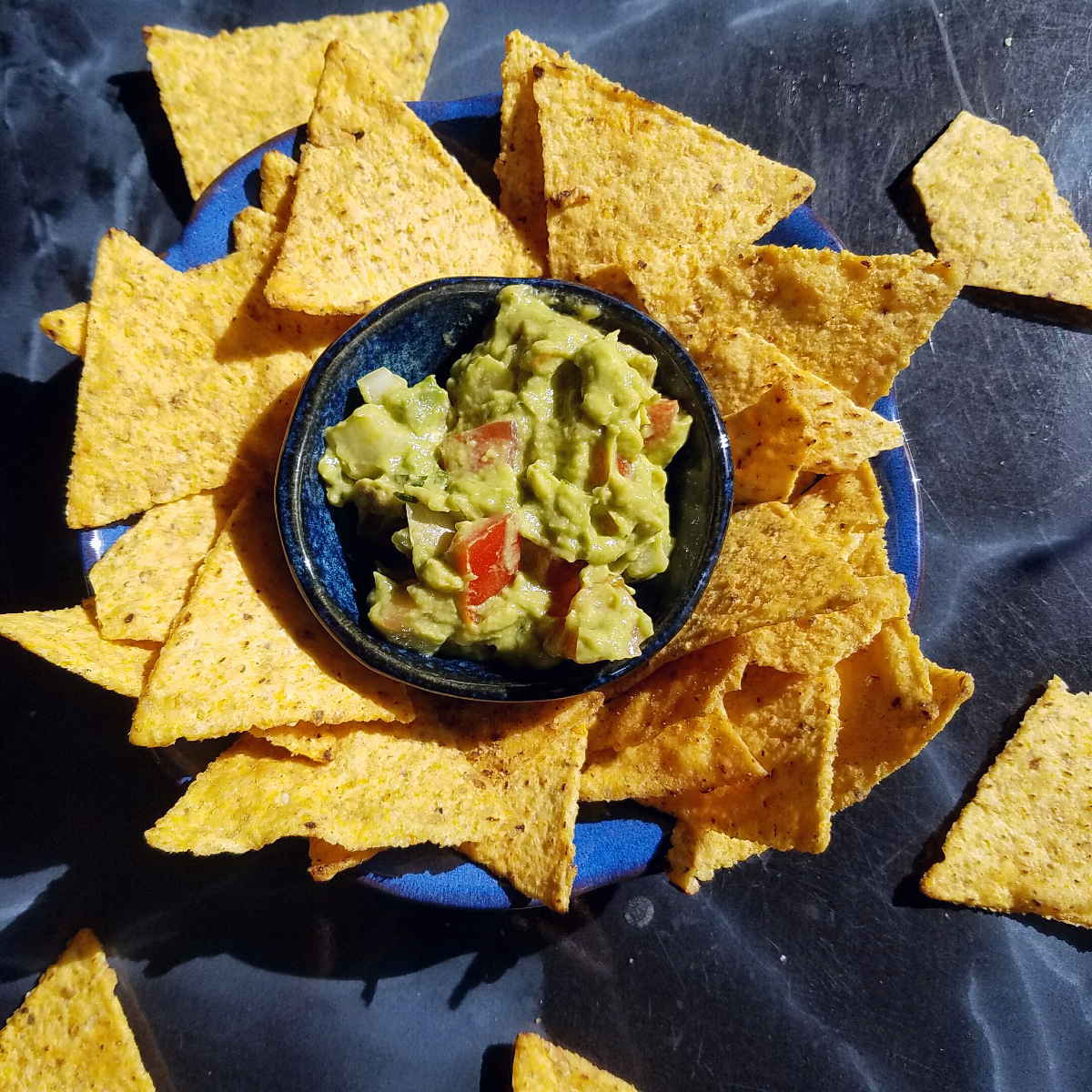 Ingredients
3 California avocados – peeled, pitted, and mashed
1 lime, juiced
1 teaspoon salt
1/2 cup diced onion
3 tablespoons chopped fresh cilantro
2 roma (plum) tomatoes, diced
1 teaspoon minced garlic
1 pinch ground cayenne pepper (optional)
Instructions
Dice the tomatoes and onions. Set aside.
Finely chop the cilantro. Set aside.
In a large bowl, combine everything else: avocado, lime, salt, garlic, and cayenne pepper. Mix with a fork or electric mixer until smooth.
Delicately fold in the chopped ingredients: tomatoes, onions, cilantro.
Chill for at least 10 minutes before serving, to allow flavors to combine.