These are not your normal, everyday sort of peanut butter cookies.  These are packed with the maximum amount of peanut butter that a cookie can still hold, and on top of that, these soft, moist ball-shape cookies melt in your mouth and are amazing fresh out of the oven or even the next day.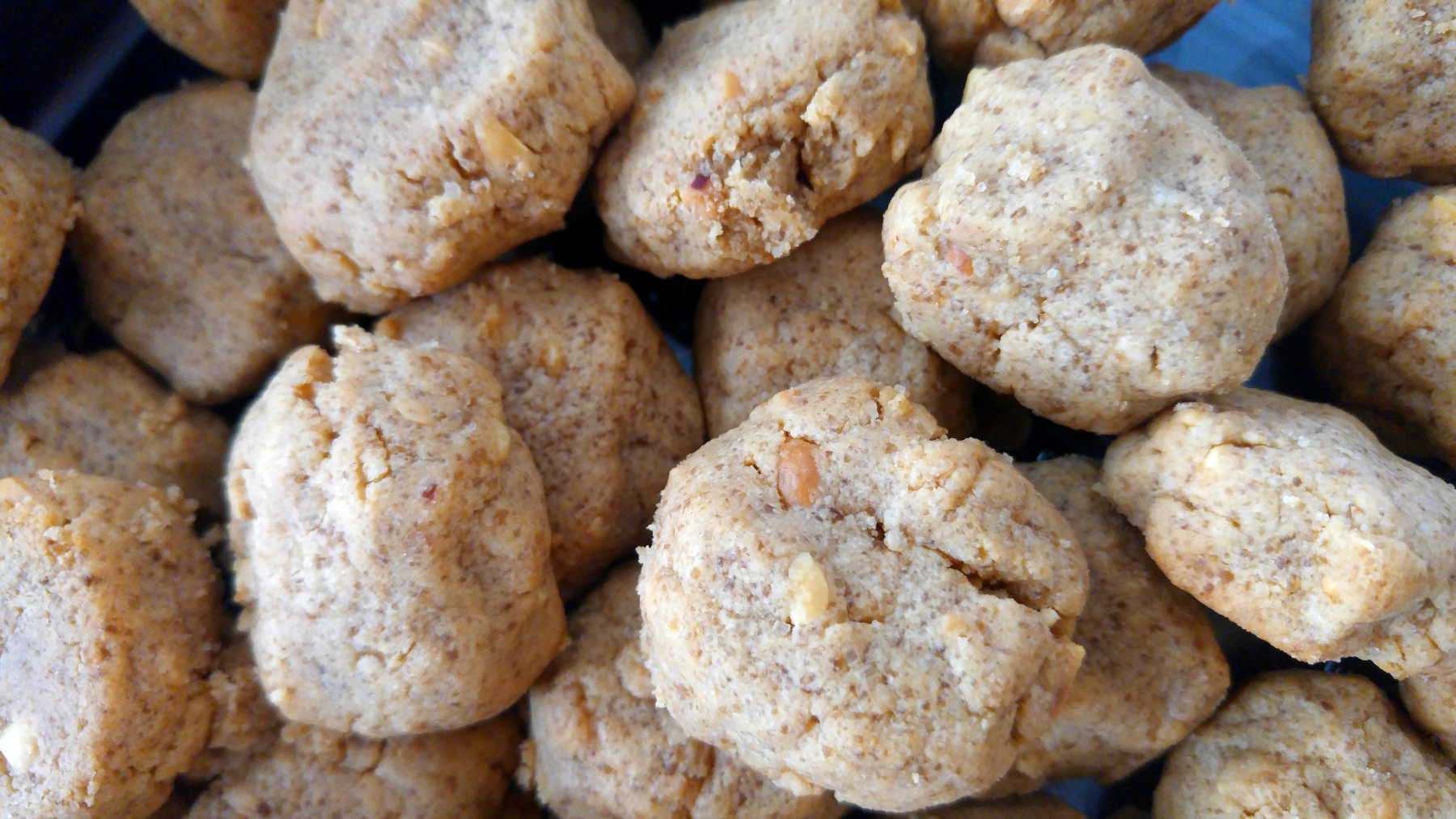 When I was younger, peanut butter was one of my absolute favorite flavors in the world–better than chocolate, better than anything.  If a dessert could contain peanut butter, that generally made it that much better!
I still enjoy the taste of peanut butter and carry with me this recipe which I spun up years ago, with the sole goal in mind being to pack as much peanut butter into a cookie as possible.  Especially to any other peanut butter freaks out there: Enjoy; these literally cannot hold anymore peanut butter without falling apart.
Ingredients
1/2 c brown sugar
1/2 c cane sugar
1/2 c margarine (Earth Balance works well)
1 TBS agave nectar
1 1/4 c crunchy peanut butter
1/2 tsp Himalayan pink salt (regular salt will do if you don't have this)
1/2 tsp baking soda
3/4 tsp vanilla extract
1 1/2 c flour
Instructions
Combine all ingredients together, starting with the sugar and margarine, and then incorporating the rest.  You may have to start mixing by hand by time you add the flour.
Prepare a few greased cookie sheets.  (Margarine or coconut oil works well for this)
Take about 1 TBS of cookie dough at a time, and form ball shapes with your hands.  Place these gently on the cookie sheets.  You can press down on them slightly, but do not flatten.
Bake in a preheated oven at 375 degrees Fahrenheit for about 7 minutes (yep, that's it).
Let cool & enjoy 🙂