Especially with summer just around the corner, sometimes, that barbecue flavor just CALLS…but lucky for us, there are healthier and kinder alternatives to chicken…and no, I'm not even talking about fake meat here (although you're welcome to go that route!)
I'm talking about the type of alternative that's not only delicious and crowd-pleasing but also gluten-free, soy-free, nut-free, and vegan…barbecue cauliflower florets!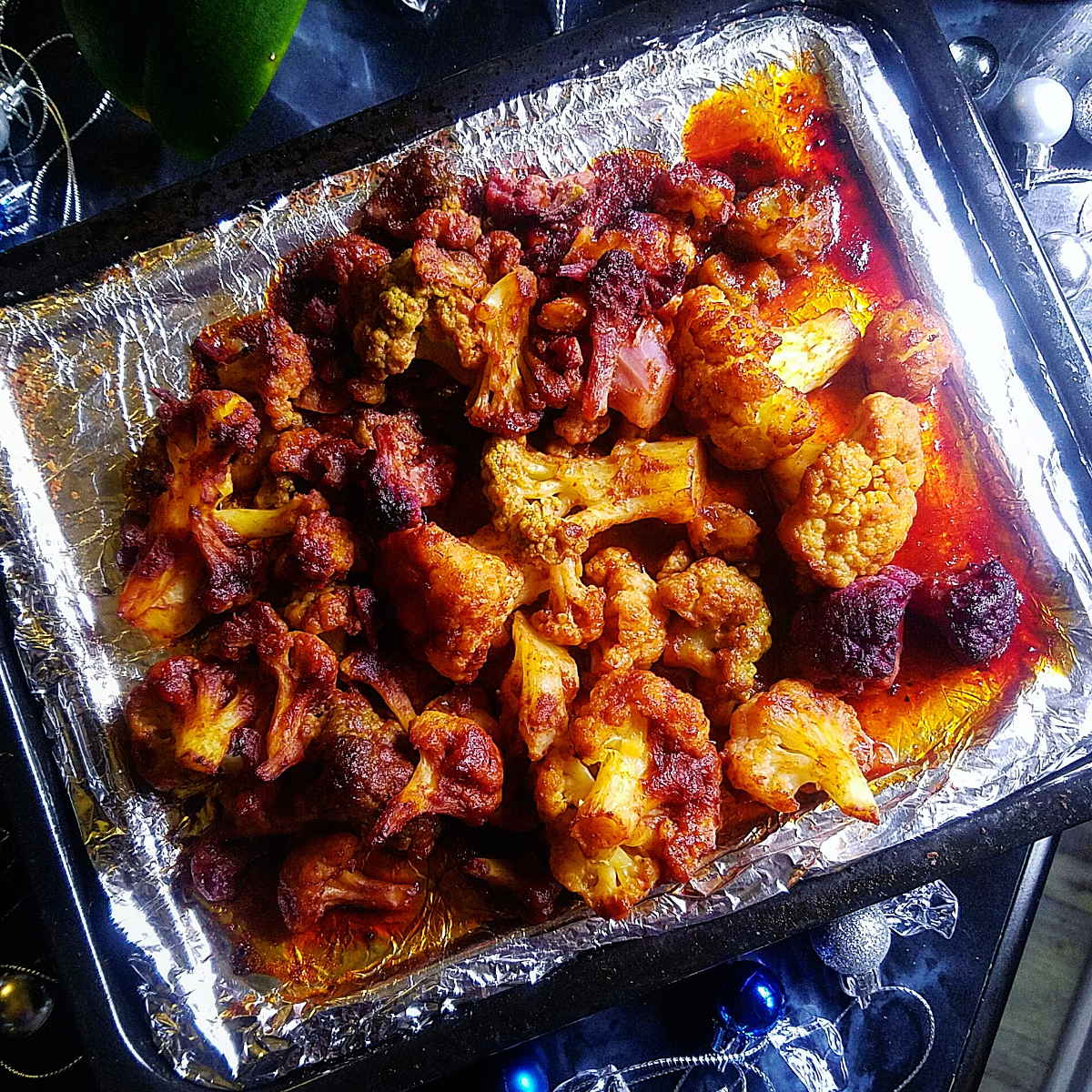 In our opinion, barbecue cauliflower florets are kind of the soy-free vegan chicken wing!  They're also lower in fat and cholesterol than chicken and contain some excellent nutrients:
Manganese
Manganese has been known to help support bones and connective tissue.  If you're worried about calcium, you should also pay attention manganese, as manganese helps the body absorb calcium.  It's also helpful for metabolism! [1]
Phosphorus
Phosphorus is great for helping digestion and aiding the body in getting rid of toxins.  [2]  Your body naturally detoxifies itself, sometimes faster, and sometimes slower.  Nutrients like manganese can help it with that process!
It's also good for growing healthy bones and fighting fatigue, as well as ensuring healthy brain function. [2]
Potassium
According to Medical News Today, less than 2% of people in the US get enough potassium.  [3]  That's a bit scary, considering that it helps with essential body processes, such as:
blood pressure
bone health
muscle building
and more! [3]
Ingredients
5 c chopped cauliflower florets, each close to bite-sized
1/2 c barbecue sauce (check the label if you've got allergies!)
1 TBS avocado oil (can omit this if oil-free!)
Instructions
Preheat an oven to 400 degrees Fahrenheit / 204 degrees Celsius
Combine the barbecue sauce and avocado oil in a mixing bowl.
Dump the chopped cauliflower florets into the sauce mixture, and use a large spoon or your hands to ensure they all get completely coated with the sauce.
Line a baking sheet with aluminum foil…this does get messy!  Lay the coated cauliflower florets on top.  Try not to pile them too high; if you find that you have to pile them more than a couple inches high, try using a bigger baking sheet, or multiple baking sheets, instead!
Bake for 45 minutes.
Let cool enough to eat, and enjoy!
Who do YOU want to share these homemade vegan chicken 'wings' with?  😀
---