I have a confession…I have a mega sweet tooth.  BUT, I don't really eat a lot of sweets.  I do bake a lot of sweets, usually for events, friends, and family, but the type of sweets I generally indulge are those which are made of fruit…like this one!
"What?  I came here for ice cream, and you're going to tell me about fruit?"  I hear you saying…Yes and no.  This is ice cream.  And it's made of bananas.  And matcha.  And that's it.  And it's delicious.  (And this paragraph has the word "and" too much!)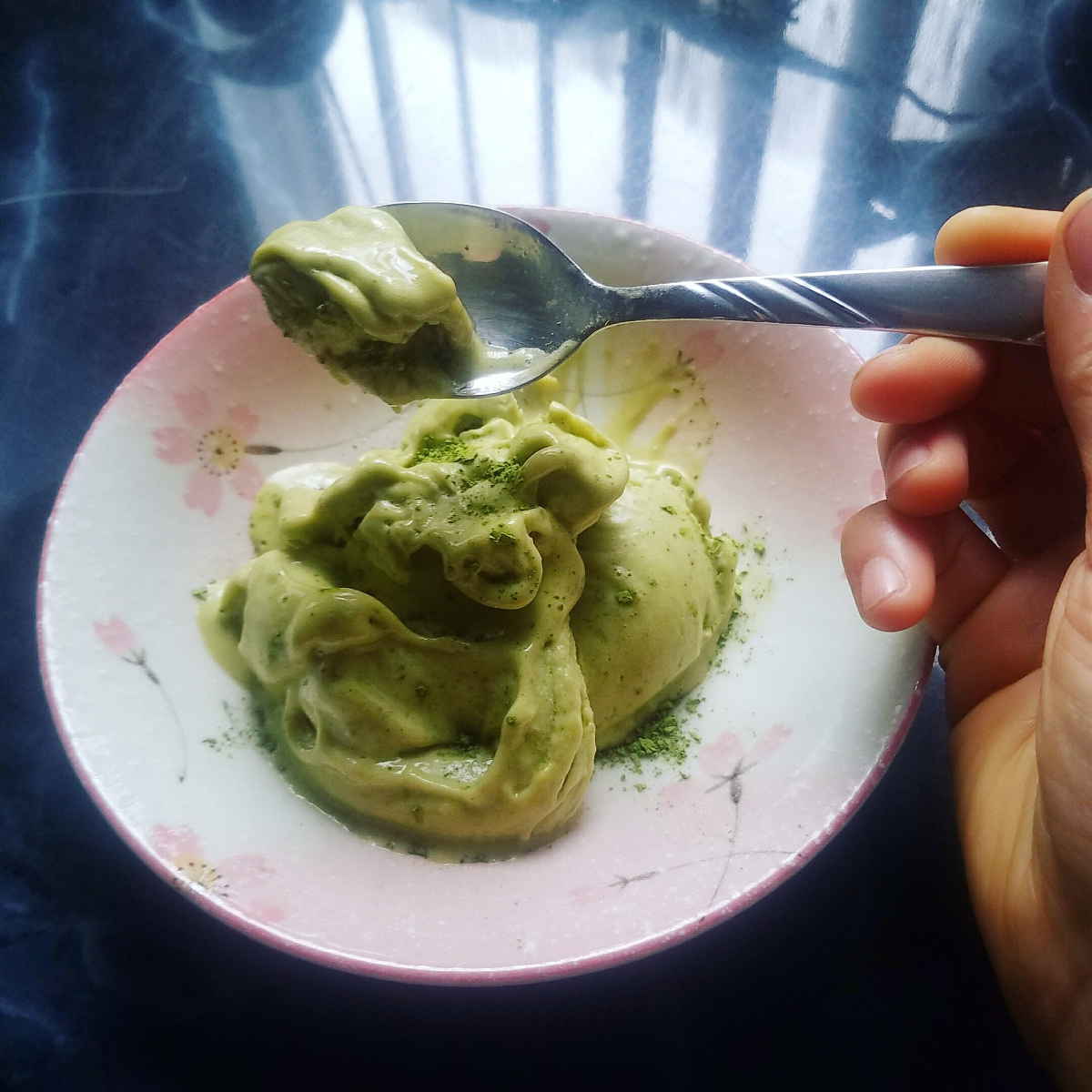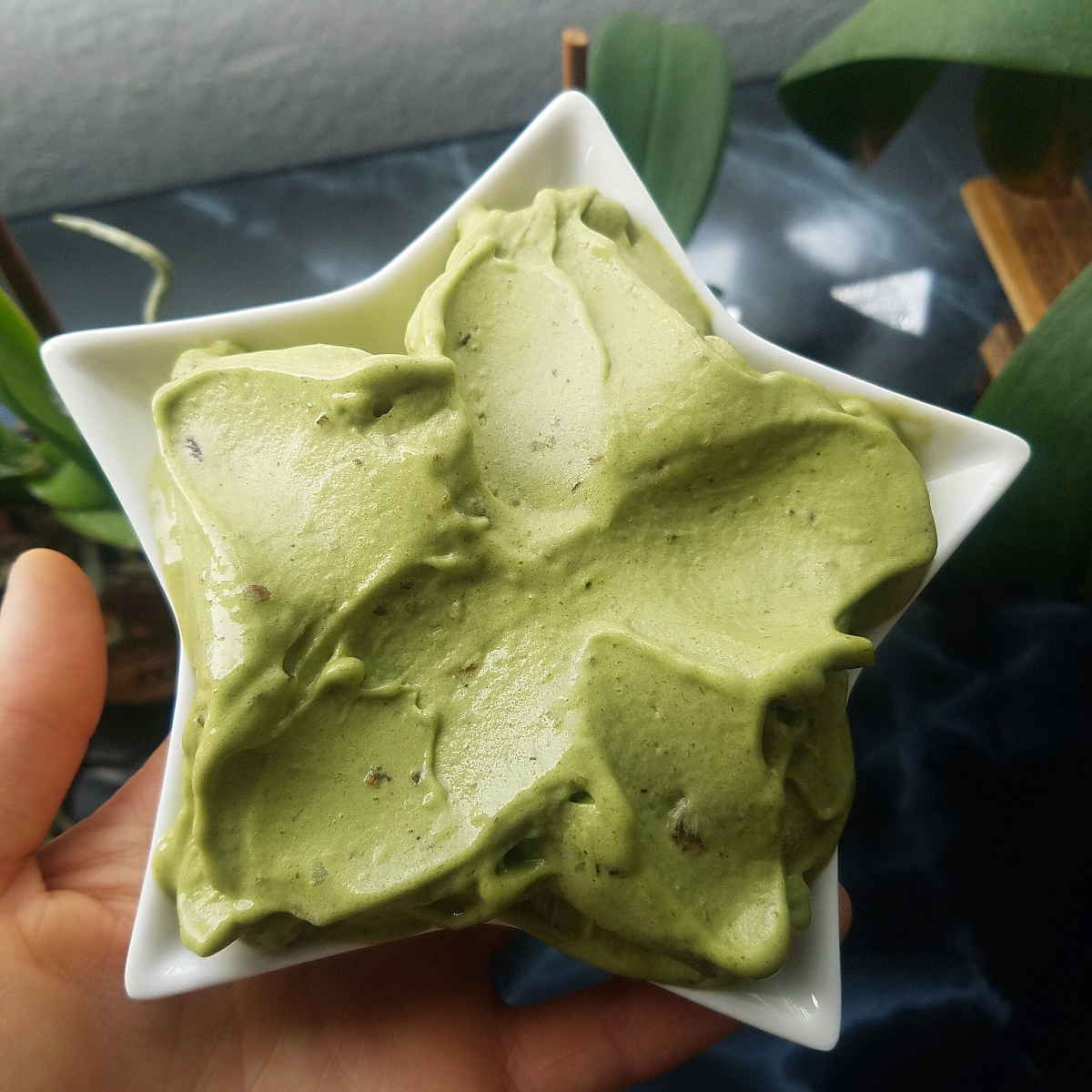 Flavored gently with matcha, this banana ice cream ("nice cream") is a super satisfying sweet treat with pretty much zero guilt.  I like to have this in the morning for breakfast, or sometimes for lunch–but because of the caffeine in the matcha green tea, it's not a great late-night choice (unless you're into caffeine at night!)
Frozen Bananas
This recipe relies on frozen bananas, cut into chunks and then frozen.  I like to buy bananas in large quantities and then freeze the extras I haven't eaten yet, whenever they start to have lots of brown spots on them.  Then, the banana chunks just wait in the freezer until I'm ready to use them for this recipe!
Matcha Powder
Asian grocery stores generally carry matcha powder, and more and more, traditional grocery stores are starting to realize this is an in-demand item.  If all else fails, you can buy matcha powder online.
No Fancy Equipment
There's no need for any fancy ice cream makers in this recipe–all you need is a good, strong food processor.  Let's get to it, shall we?
Ingredients
2 bananas
1/2 tsp matcha
Optional: 1-2 pitted dates, if you want something chunky in there
Instructions
Chop the bananas into chunks, about 1″ (3 cm) wide.
Freeze the banana chunks.  I like to freeze them overnight, but they'll probably be all the way frozen after about 2 hours.
Remove the banana chunks from the freezer and place them in a good, strong food processor.
Sprinkle on the matcha, and the dates (if you're using dates).
Run the food processor until the mixture breaks down, becomes creamy, and grinds down all the lumps.  For my food processor, this takes about 1 minute in total.  Your mileage may vary depending on the food processor you have.
How do you like to top your banana ice cream?  Here are some ideas!