What's better than chocolate chip cookies? A super giant chocolate chip cookie, that's what!
Giant cookies are the new cake: You can decorate them with icing, shape them into a large shape of some sort, cut them into pieces, and more. Bonus: Giant chocolate chip cookies are loaded with chocolate chips, especially this one 😀
A note about equipment: You can use whatever cookie sheet you like here, but I very much recommend using a greased silicon baking sheet. Why? They're very NON-stick, and with an extra large cookie, you definitely don't want that thing to break when you try and remove it from the baking sheet…you want that thing to stay in one beautiful piece, and a silicon baking sheet can help you accomplish that.
This giant vegan chocolate chip cookie ended up being some sort of large flower, but you can shape yours however you want: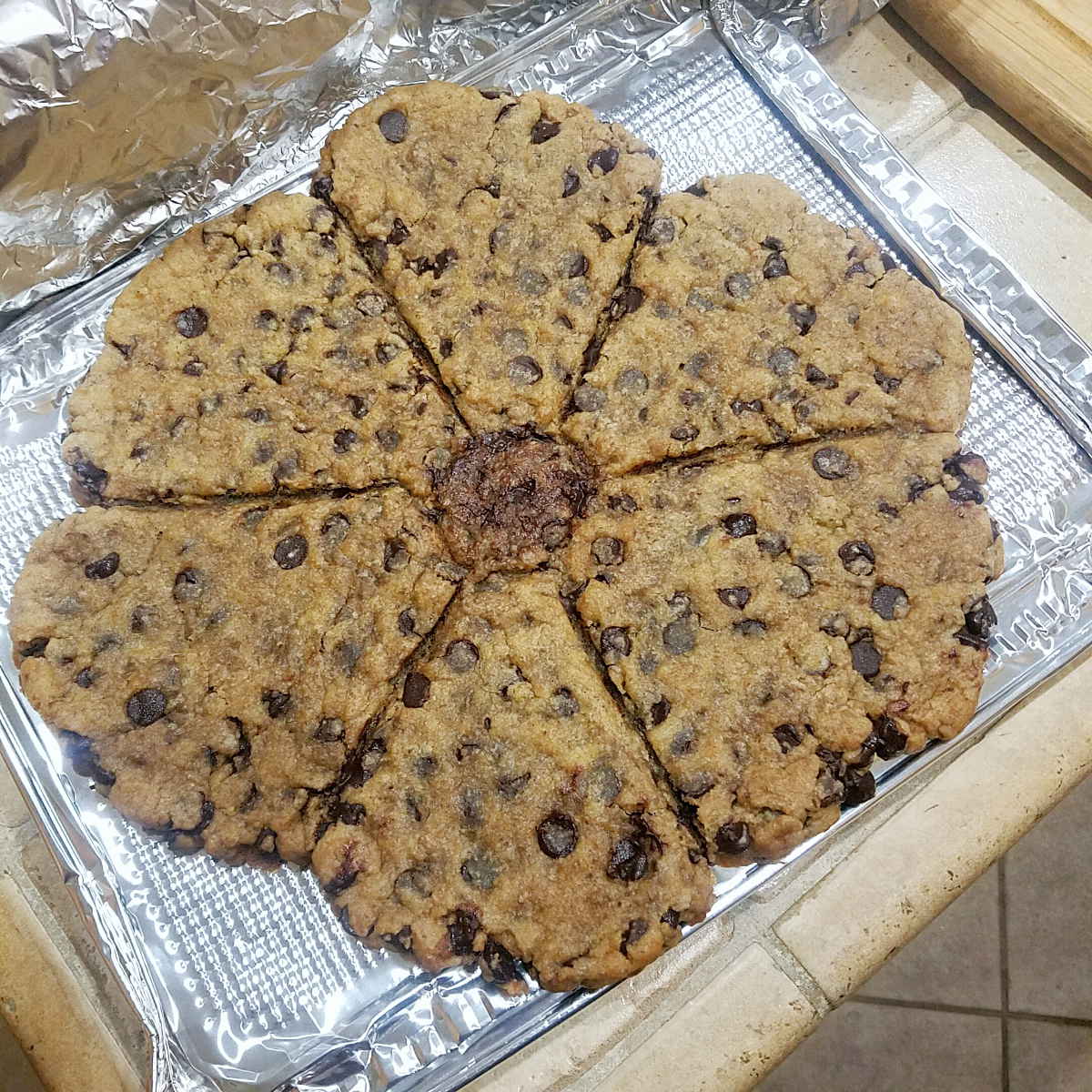 You can also use this recipe to make regular chocolate chip cookies, too!  They don't have to be giant.  Here are some that I made, and they're each made with about 1 TBS of dough each: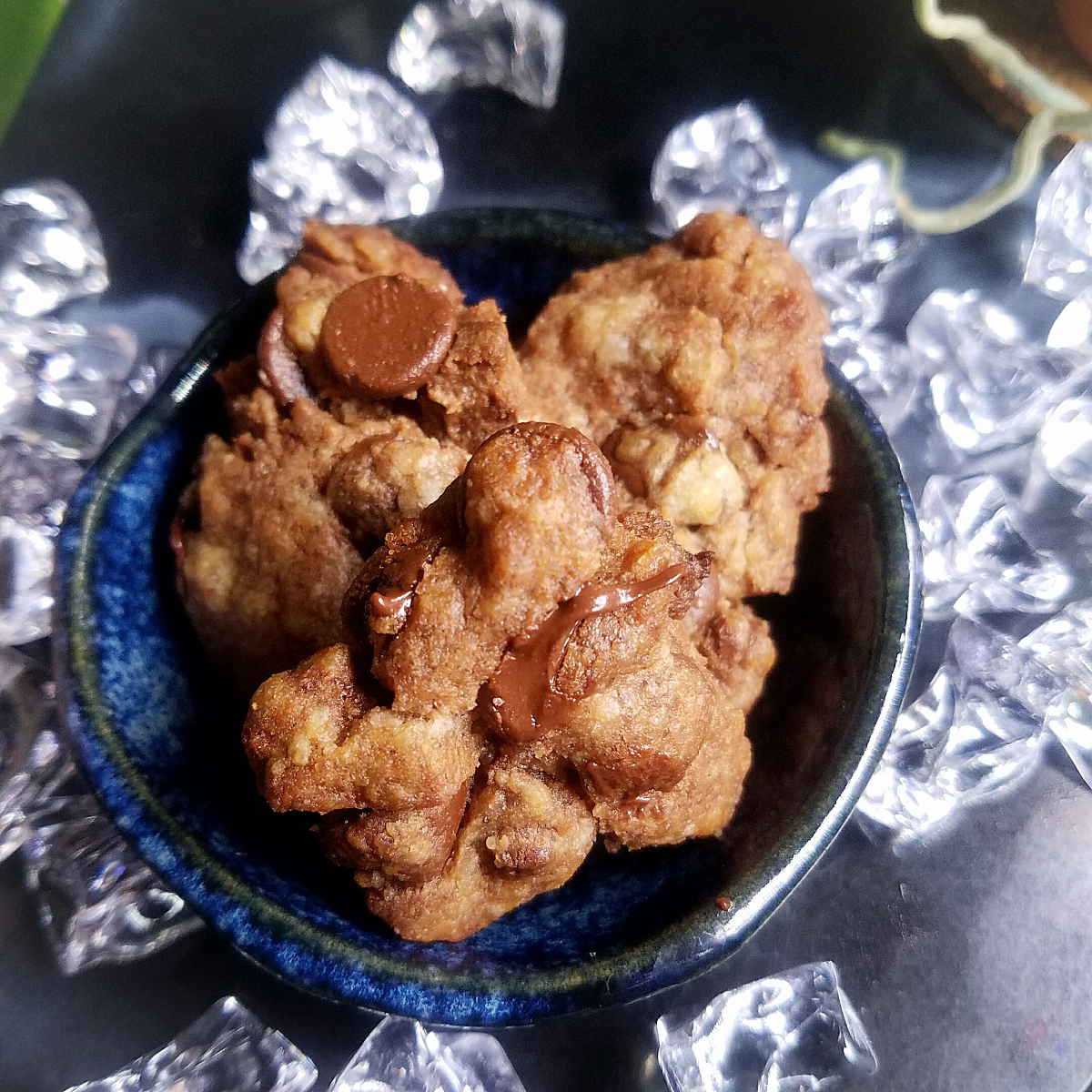 Ingredients
1 TBS ground flax seeds
2 TBS water
3 TBS applesauce
1/3 c coconut oil, softened
1/2 c cane sugar (unbleached white sugar)
1/4 c brown sugar (packed)
1/2 tsp vanilla extract
1 1/2 c flour
1/4 tsp baking soda
dash salt
12 oz bag chocolate chips
Instructions
Combine the ground up flax seeds, water, and applesauce, and let sit for about 1 minute, so as to allow the flax seeds to become a bit sticky.
Soften the coconut oil if it's in a rock solid state, and add it and the sugars; mix thoroughly.
Add everything else, waiting to add the chocolate chips until the end, when everything else is pretty well mixed.
Shape the cookie into desired shape on a greased cookie sheet. I used silicon baking sheets for mine since they're very non-stick.  (If making regular-sized cookies, drop in 2 TBS sized chunks onto baking sheet.)
Bake at 350 degrees Fahrenheit for about 15 minutes. Your cooking time might vary a bit depending on whether you used a different type of cookie sheet, so just keep an eye on it and take it out when the cookie just barely starts to look golden brown.
After removing from the oven, keep it perfectly flat until completely cool – especially if making giant size cookies! I'm sometimes impatient, and I stuck mine in the freezer for a few minutes before attempting to remove it from the sheet. This worked really well, and the cookie remained in one solid mass when I finally removed it to set it on a serving tray!