We have all heard that we need to eat more greens…why not drink them? Make a delicious green smoothie and you can put away large amounts of superfood green leafy vegetables without really having to think about it.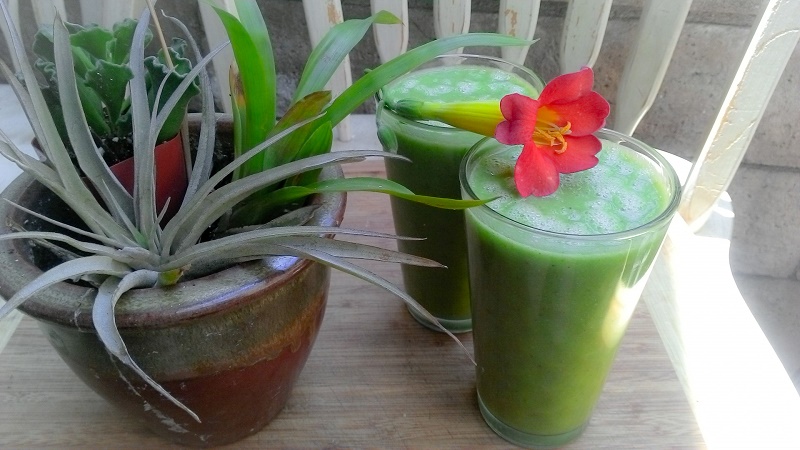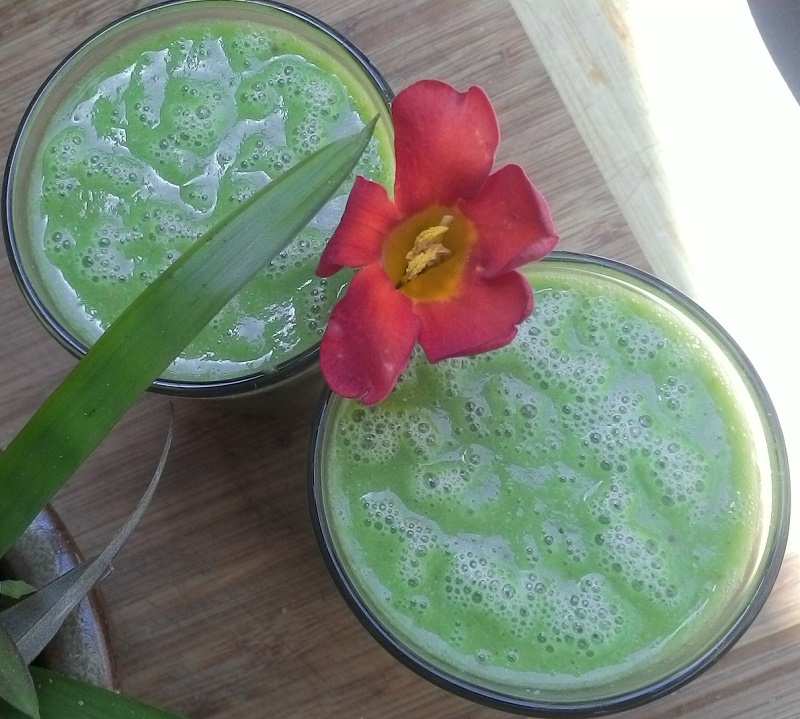 Spinach is high in protein, vitamin A, vitamin K, iron, potassium, magnesium, and more, making it a true (and truly accessible) superfood. No wonder everyone says to eat more leafy greens!
I love to start my morning off with a smoothie of some kind, and green smoothies like this one are even better, as they contain green vegetables and also healthy fats from coconut oil to help keep you feeling full until lunchtime.
This recipe makes a large smoothie that can either be enjoyed by one person or split between two glasses–up to you!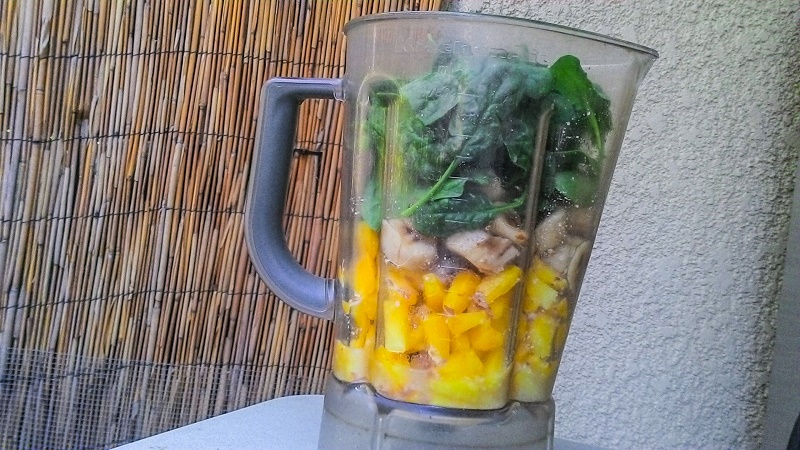 Ingredients
1 1/2 c pineapple
1/2 c coconut milk
1 banana
1 c spinach
3 drops stevia
How To
Blend everything together in a blender of your choice. Let it blend until completely smooth–this might take 30 seconds or more depending on the blender you have.
Tips
If you have a less expensive blender, you may need to start by pulsing the blender at first to get everything going. Then, once you do, you will notice that the bits of fruits and vegetables in there get smaller and smaller the more you blend, once everything has become more liquefied.
If you're not sure how long to blend your smoothie, go for longer rather than shorter. Since this smoothie contains spinach, it's super important to make sure everything is thoroughly blended, so you don't get stringy spinach bits in your drink! You want everything to be nice and smooth.
Summary
When do you drink green smoothies? In the morning to start your day? As a refuel after a workout? Tell us!