Every once in a while, we have to throw in some vegan comfort food.  While we've had our share of experimenting around with various ways that vegan cheese doesn't work, there are certain brands and/or certain uses in which it totally DOES work in dishes that my non-vegan friends will also eat.  This is one of them.  It's a fairly non-healthy but rich and comforting potato salad that reminds me of when I was a kid and we used to have baked potatoes with cheese and sour cream.  It's that sort of comfort 🙂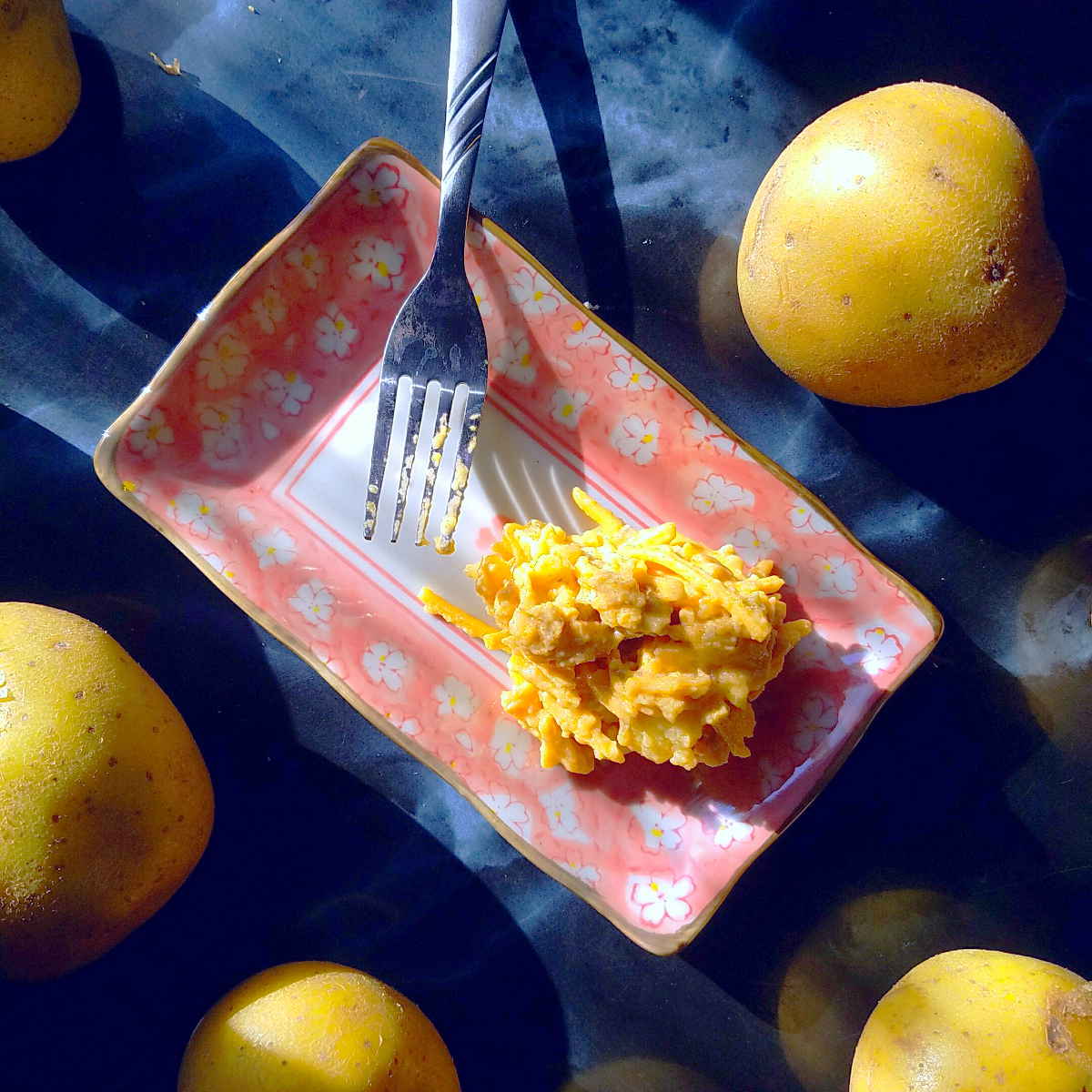 Yukon Gold Potatoes
I like to buy Yukon Gold potatoes because they have such a creamy richness that other potato varieties just don't have.  While you're out shopping, be sure to make sure those potatoes are also organic–potatoes are on the dirty dozen list of fruits and vegetables that retain the highest amount of pesticides!  We pick ours up at Trader Joe's, but your health food store or even traditional grocery store may have them, too.
Goddess Dressing
The creamy garlic dressing I used was the Goddess Dressing found at Trader Joe's.  Similar dressings might include any vegan variety of green goddess dressing, which is typically a mix of something creamy (like tahini), lemon juice, garlic, and Italian spices.  There are plenty of recipes for making your own online, although I don't have one at the moment since it's easy enough to buy 😀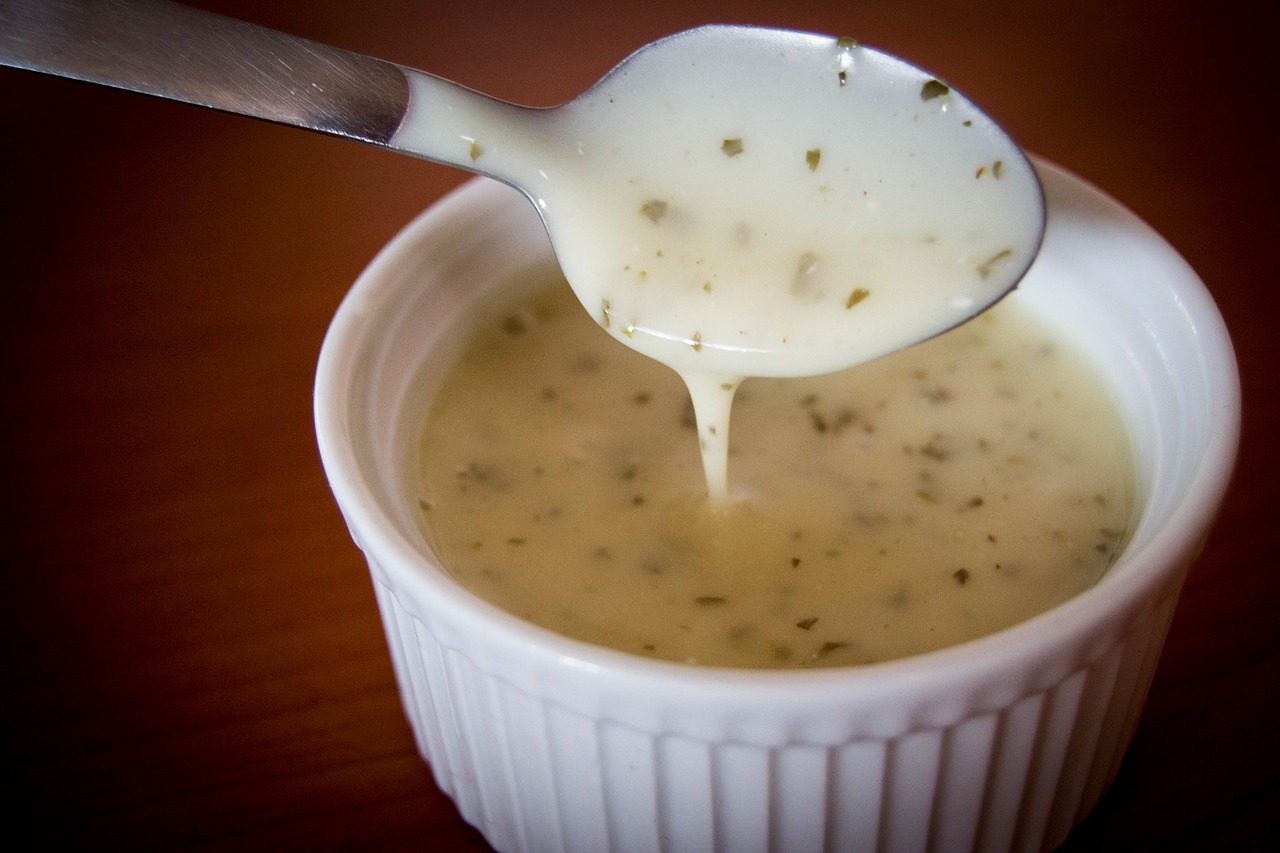 Daiya Vegan Cheddar
I used Daiya vegan cheddar for this recipe, which admittedly is unusual.  I tend to prefer the flavor of Follow Your Heart over most of the Daiya flavors, but for this context, the Daiya cheddar flavor is perfect.  Use that, or your favorite shredded vegan cheddar for this potato salad!
Chili Lime Seasoning
Chili lime seasoning is a spice mix–also found at Trader Joe's, among other places–that usually consists of chili powder, cumin, garlic, and salt.  If you can't find it in stores, I found this recipe online for making your own.  Once you have some chili lime seasoning around in your home, you'll quickly find that it goes on pretty much everything.  Tacos?  Chili lime seasoning.  Veggie burgers?  Chili lime seasoning.  Pizza?  Chili lime seasoning…you get the picture.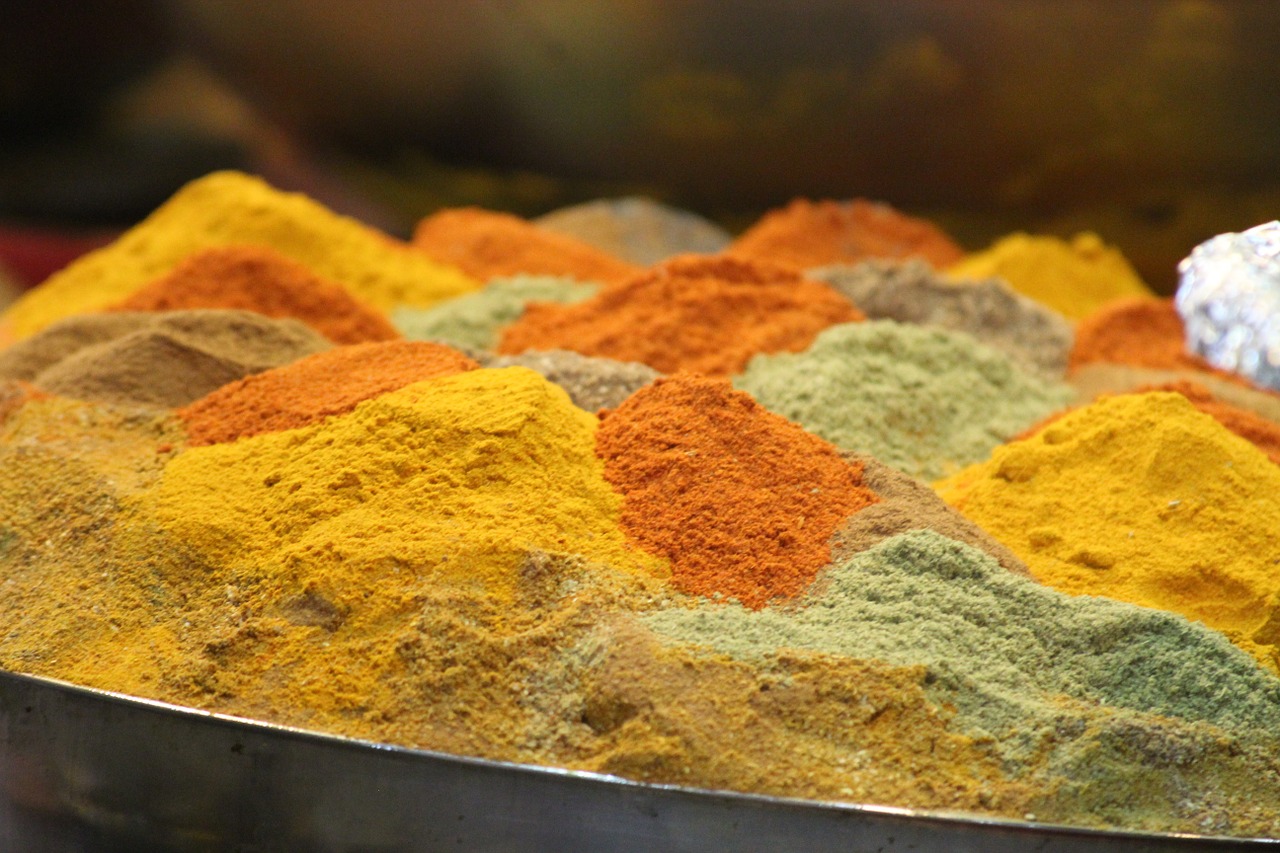 Vegan Mayo and Thousand Island
These are simply just vegan versions of things you already know: Mayonnaise and Thousand Island dressing.  We used the Trader Joe's vegan mayonnaise and the Follow Your Heart brand vegan Thousand Island dressing.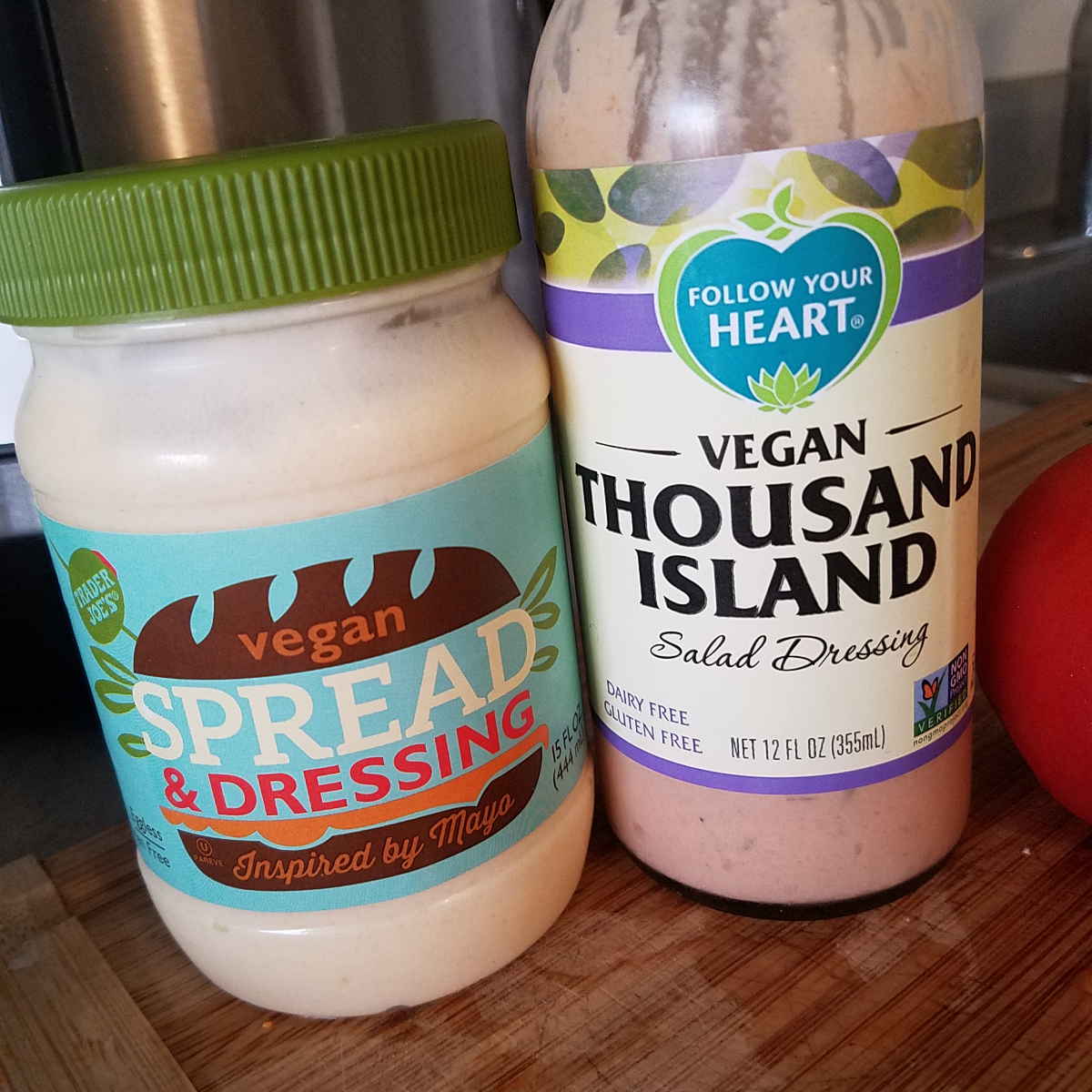 Ingredients
1 TBS vegan Thousand Island dressing
2 TBS vegan mayonnaise, such as Vegenaise or the Trader Joe's brand
2 TBS Goddess dressing (see above)
1-2 tsp sesame oil
1/2 tsp chili lime seasoning
1/4 tsp salt, to taste
1-2 cloves garlic, minced
1/2 c Daiya vegan cheddar
4 Yukon Gold potatoes, washed
Instructions
Combine all the ingredients above, EXCEPT for the potatoes, in a bowl.
Cut the potatoes into bite-sized chunks.
Throw the potatoes into a large pot of water over the stove, and bring the pot to boil.
Boil the potatoes for about 20 minutes, or until they are tender.  You can test them by sticking them with a fork while they're in the pot, to see how easy it is to pierce them.
Carefully drain the water from the potatoes.  Let them cool.
Once the potatoes are cool, gently fold in the dressing mixture, until all of the potatoes are covered.
Your potato salad is ready to enjoy!