Banana ice cream has got to be my single favorite thing to do with the seemingly millions of bananas I tend to acquire. For example, yesterday, I filled an entire reusable shopping bag with them since the grocery store was selling the "overripe" ones at half price.
"Overripe" bananas are my favorite bananas…they SHOULD be yellow and spotty when we eat them!
It's ok if you disagree with me–this method will work either way, so prepare it with bananas the way you like them 🙂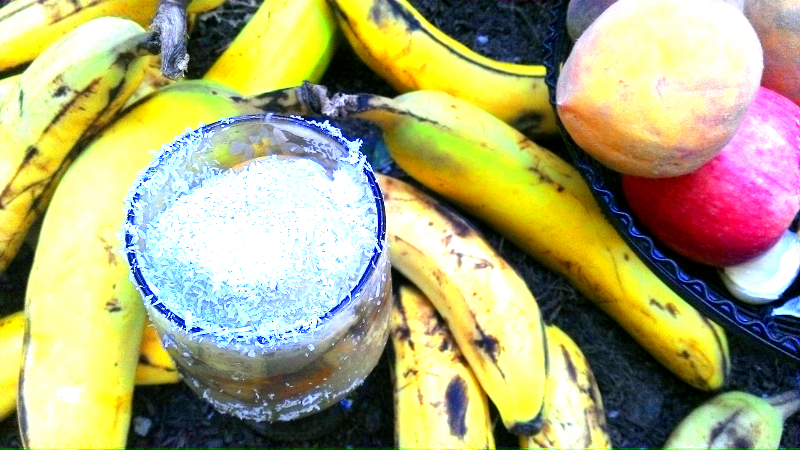 Ingredients
Ice Cream Group
4 bananas
2 tsp vanilla extract
12 drops stevia (optional, but recommended if you normally eat a lot of sweets)
Toppings Group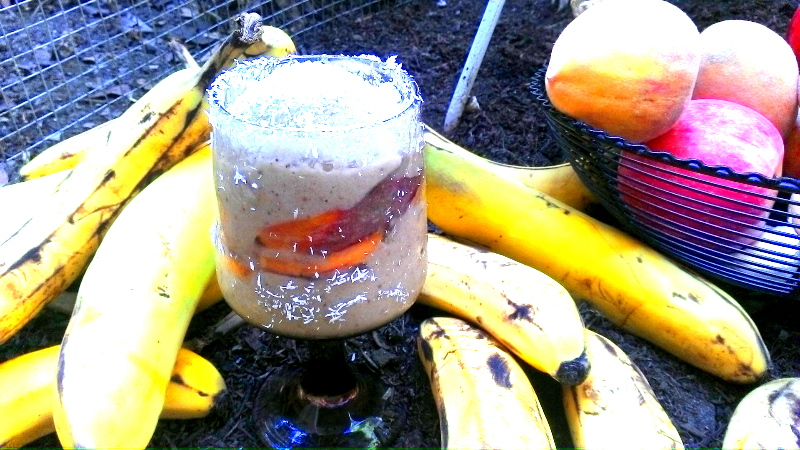 Instructions
Peel, chop, and freeze the bananas. Chop them into slices about 1/2 – 1″ thick. If this recipe is something you make often, (I do!) then just get yourself into the habit of automatically peeling, chopping, and freezing any bananas you think might go bad before you would eat them at room temperature.
Put your 4 frozen/chopped bananas into the food processor, and add the vanilla and stevia (ice cream group).
Run the food processor for about 30 seconds or until creamy. If your food processor doesn't produce a beautiful, creamy mass of banana soft-serve in about 30 second, try adding 1 TBS water, or allowing the bananas to stand for about 5 minutes to thaw a bit. Most food processors will make pretty quick work of the frozen bananas, turning them easily into ice cream within the 30 seconds!
Slice up the peach from your toppings group.
Now layer the ice cream and the peach slices into 2 serving glasses. Wine glasses work really well for this.
Top each one with 1 TBS coconut, from your toppings group. Enjoy!