I'm constantly curious to see what happens when adding carefully selected but out-of-context flavors together.  These masala oatmeal raisin cookies were born out of that curiosity!
Soft and tender, the masala flavor is very subtle–you'll miss it if you're not careful!  These bake up nicely and quickly and don't require any shaping or other special preparations.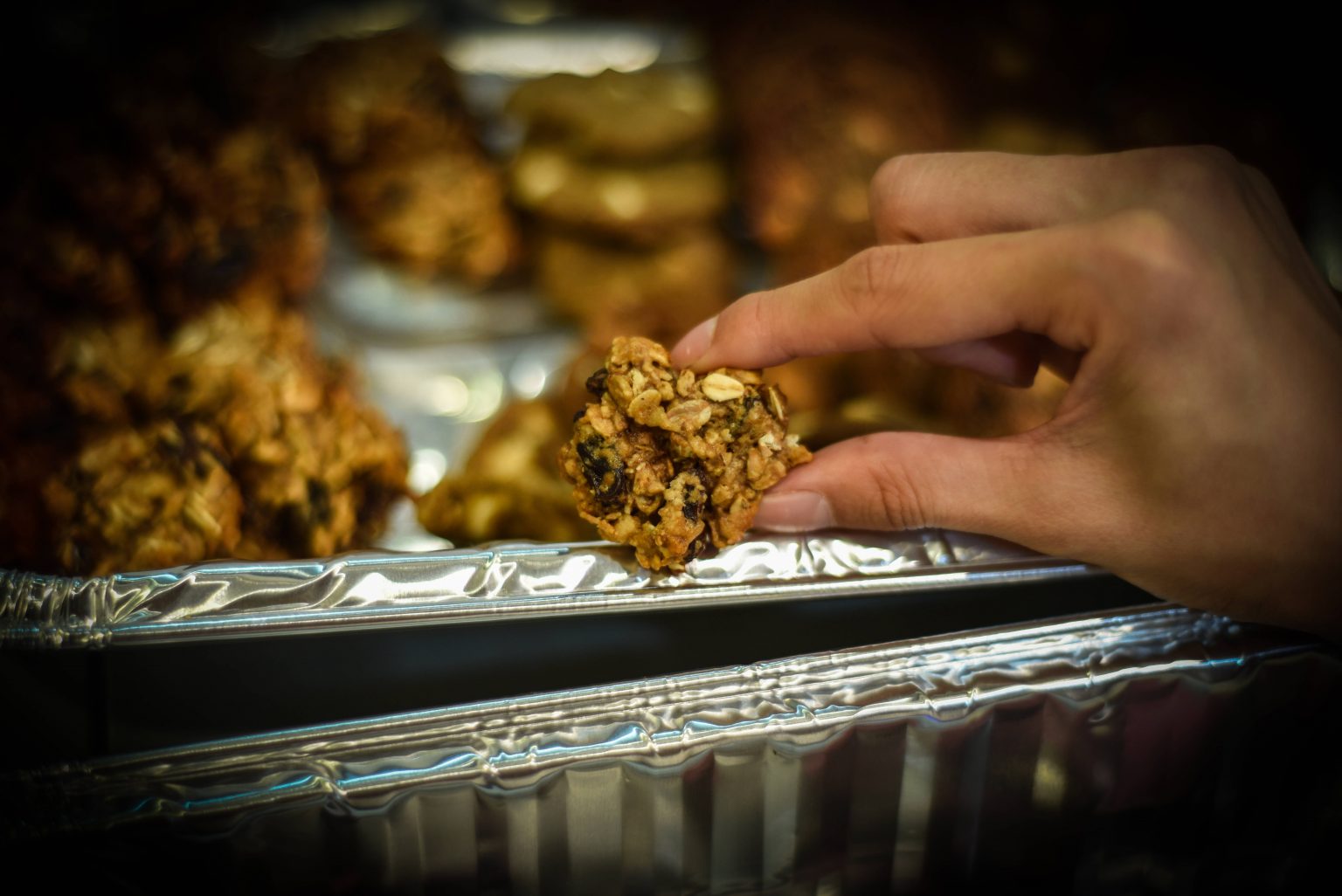 These are a classic stand-by that everyone enjoys.  If you're not a chocolate person, (and even if you are lol,) then you definitely need a good oatmeal raisin recipe in your collection!  This one's vegan, uses flax seeds as a binder, and is uniquely flavored by maple syrup and masala.
You can grease your cookie sheets with more margarine, or coconut oil…cookies will come off the sheets either way.  I like to keep these on the small side, mainly because they're very dense and delicate.
Ingredients
2 c oats
1 c flour
1/2 c brown sugar
1 TBS ground flax seeds
1 tsp baking soda
1/2 tsp masala powder
1/4 tsp salt
1/2 c maple syrup
3 TBS Earth Balance (or other margarine)
1 TBS vanilla
1 1/2 c raisins
1/2 c pecans
Instructions
Mix all ingredients together in a large bowl.
On a greased cookie sheet, drop balls of dough a few inches apart.  Balls of dough should be approximately 1″ wide.
Bake in the oven at 325 degrees for 10 minutes (your baking time may vary depending on what cookie sheets you have).  The cookies are DONE right before the tops start to brown a little.
Let them cool for a few minutes before removing from the cookie sheets.  This helps prevent sticking.