No-bake cookies are fun and rewarding because they're so easy!  The dough is edible (and who doesn't like eating cookie dough?), there's no waiting for baking, and of course no oven preheating or accidental finger burning from touching hot pans 😛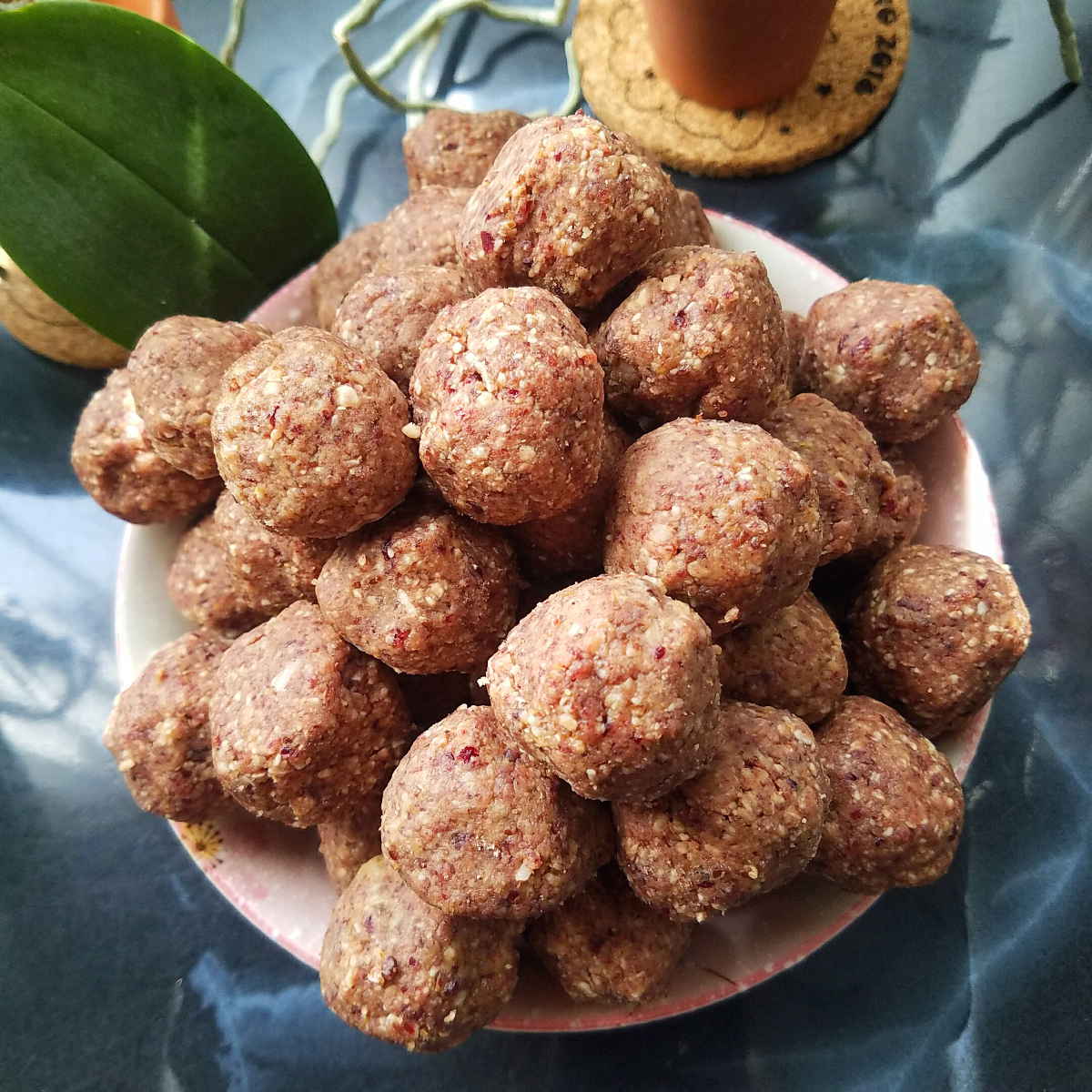 These little guys are nut-free, using sunflower butter as the base.  They're:
Quick
Unique
Nut-free
Gluten-free
Vegan
Oil-free
Soy-free
Great for snacking
Firm enough to hold shape when on the go!
All you need to make these, besides of course the ingredients, is a decent sized food processor.  That's about it.  Here's how:
Ingredients
1 c sunflower butter (I found some reasonably priced at Trader Joe's)
8 oz dried cranberries
8 oz unsweetened dried coconut
1 c powdered sugar
1 c ground flax seeds
Instructions
Combine everything in a large food processor.
Pulse blend until everything is incorporated.
Continue to blend for another minute or so, until everything starts to stick together.
Remove dough carefully from food processor.
Pinch off 1 TBS of dough or so at a time, forming each piece into a small ball.
Allow to set and firm up a bit by freezing for about 15 minutes.