New to juicing and not sure where to start? One of the most popular fresh, raw juice drinks I've seen in juice bars is carrot ginger juice. It's super easy to make at home, and even better, the ingredients to make it are really cheap.
I tend to drink a LOT of carrot juice…so, if that's you, too, you might want to buy carrots in bulk. Most grocery stores will sell you a 5 lb bag of organic carrots for under $4, and that's cheaper than most conventional vegetables. Ginger you can get by the pound, too…you don't need quite as much of it, though!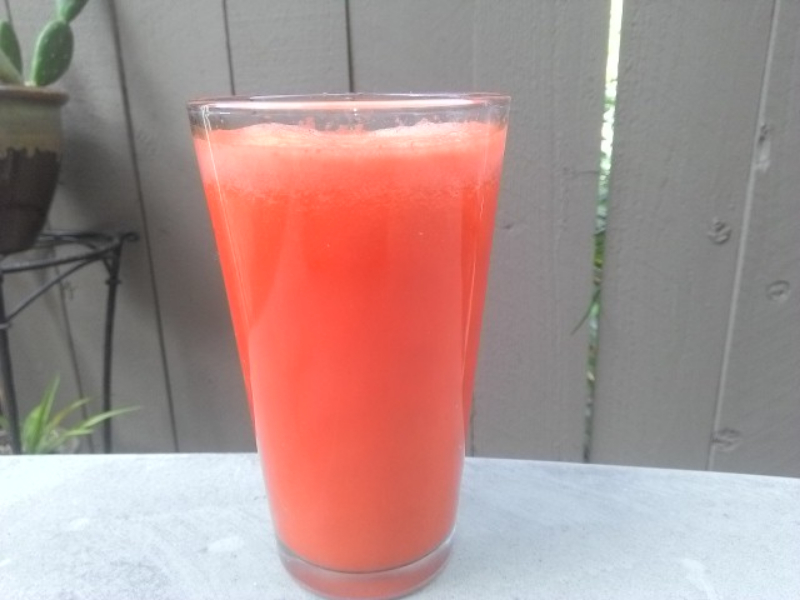 Ingredients:
9 carrots
About 1″ of ginger (see photo)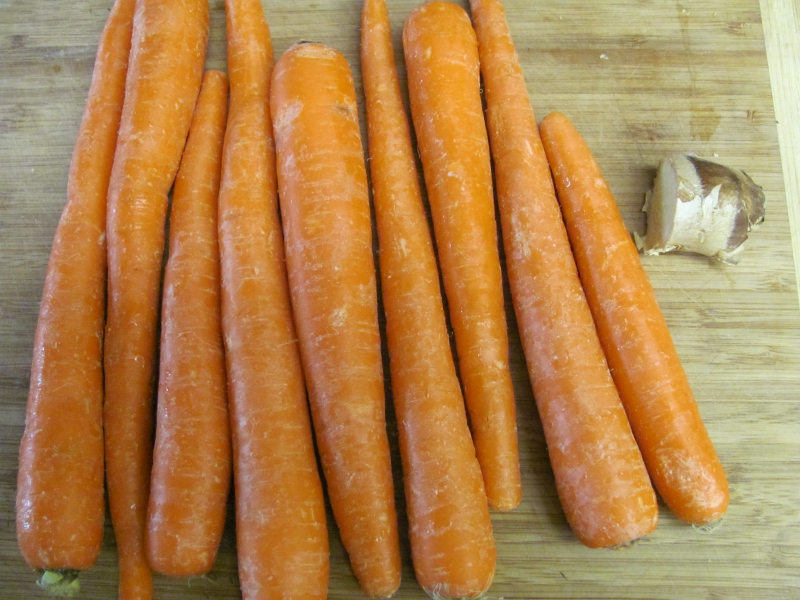 Instructions:
Pretty straightforward here: Juice the carrots and the ginger in your juicer of choice.
Hint: Juice the ginger first – that way, if you have a cheaper juicer, the flavor of the ginger is more likely to get through into your drink!
Other Helpful Hints:
What to do with all that carrot pulp? Use it in soups or stews, or mix it into your next dehydrated cracker recipe! Not a fan of it still? It makes great compost.
Drink your juice as soon as you make it–it will have the highest concentration of nutrients in doing so!
Clean your juicer as soon as you can–it will be MUCH easier to clean if you clean it right away rather than waiting a few hours, when the leftover bits of carrot will have glued themselves on there.
Did I mention to buy carrots in bulk? They're such a cheap vegetable to get organic, and they're one of those vegetables that is generally tasty at any time of the year. Try looking for bulk bags of carrots in an Asian market if your grocery store doesn't offer carrots in a large bag.