This raw vegan granola is fruity and nutty, carrying through the full flavors because they're kept in the raw.  This recipe is both raw & vegan, and although I have seen some super complicated raw granola recipes, this is NOT one of them. You'll find that this recipe is super simple and very cost-effective as well.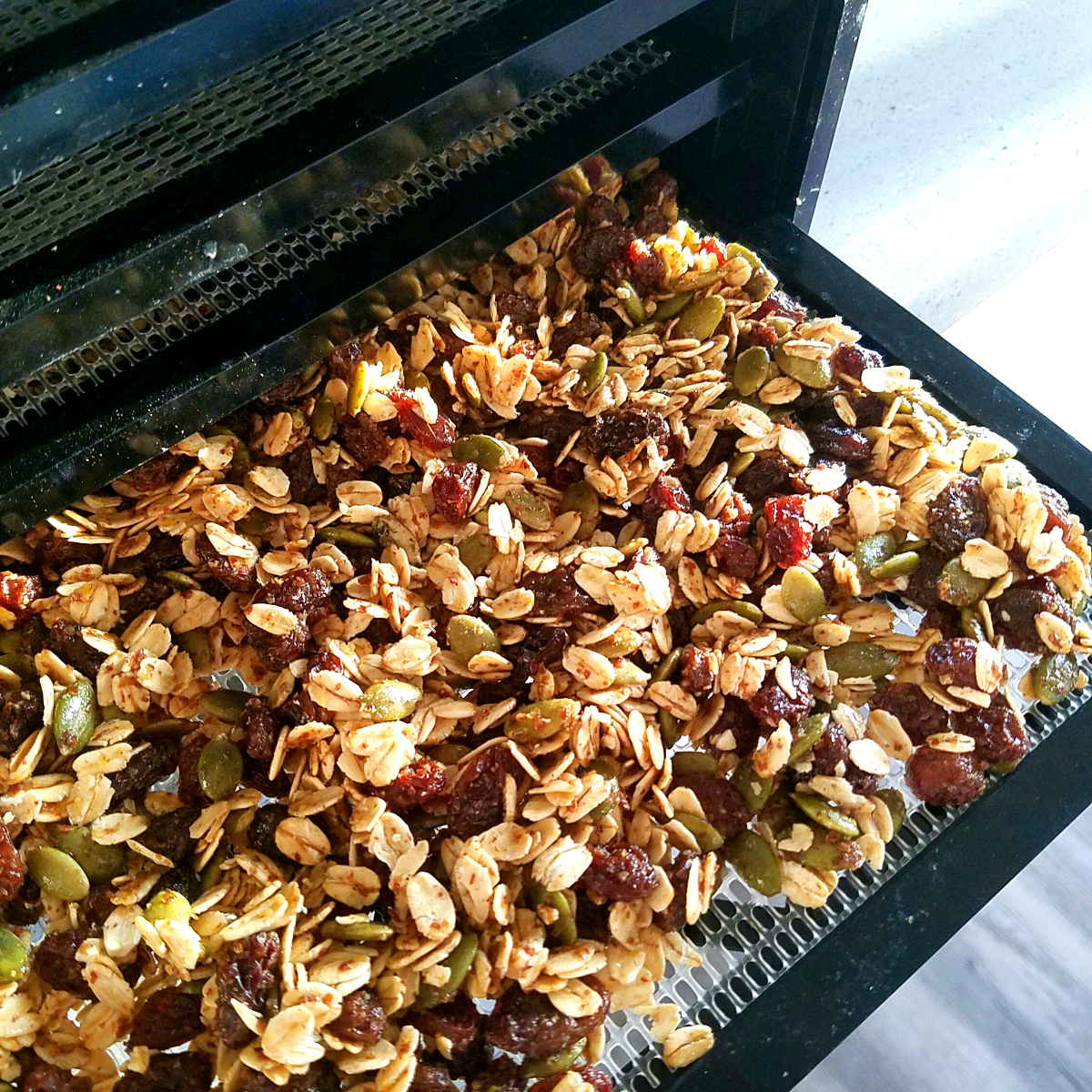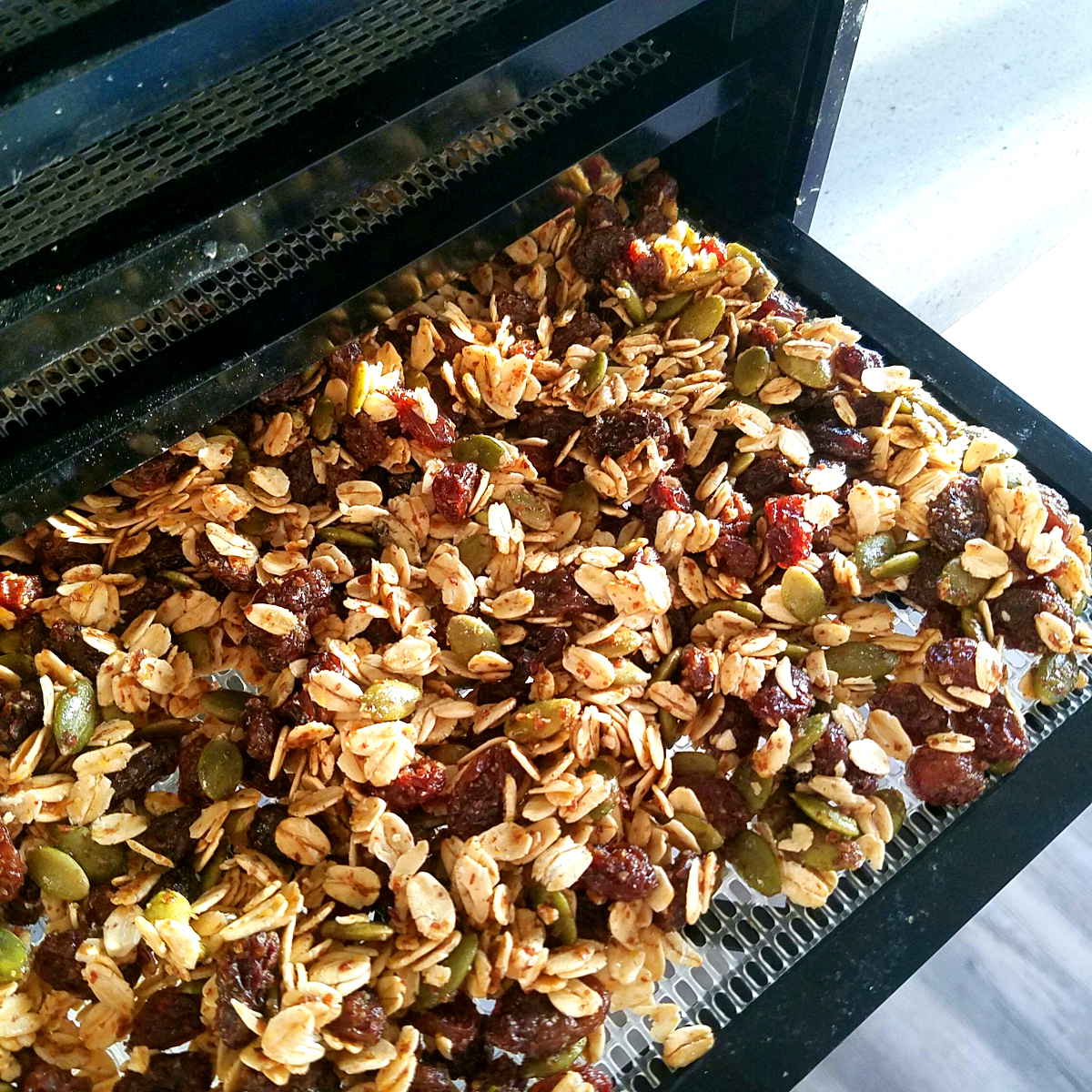 Raw vegan granola is one of those make-it-all-the-time recipes that can be not only easily mastered but easily tweaked and adjusted to one's tastes as well, so take a look at what you need in order to get started:
Ingredients:
1 1/2 cups rolled oats
1 1/2 cups dried cherries (or raisins, or fruit of your choice…but seriously, cherries!)
1/2 c pumpkin seeds
1/4 c ground up flax seeds
1/4 c agave nectar
1/2 tsp almond extract
Instructions
Yes, that's really it. So, let's get started:
Ready for the super complicated instructions? Well, here they are: Mix everything together. Throw it in the dehydrator overnight.  (If you don't have a dehydrator, this stores as-is in the fridge just fine; it just will be noticeably softer.)
If you like, you can top it off with some creamy cashew milk, and maybe you're wondering just how you can make that yourself: (Note if you're nut-free: Try coconut milk instead with this raw vegan granola!)
Cashew Milk
In a blender, combine 3 c water to 1 c nuts. Add a bit of agave nectar for sweetness if you like–a TBS or two should be plenty.
Cashew milk stores well in a mason jar kept in the refrigerator. It will keep about as long as dairy milk does. Pour a bit of cashew milk on your raw granola & remember back to the days you were a child, eating bits of cereal and milk. Making your own cashew milk mixes things up a bit (no pun intended!) and provides a great natural source of vitamin E, iron, magnesium, copper, and more!
Try this super easy recipe combo at home, and let us know what you think!