After a recent visit to Sun Cafe, I was inspired by a dish they make there called "sun nachos".
Sun nachos are completely raw vegan nachos made using raw jicama slices as chips, and the toppings range from nut-based sauces to veggies and guacamole.
They're delicious, and you can top them however you like! Here is my take on the concept: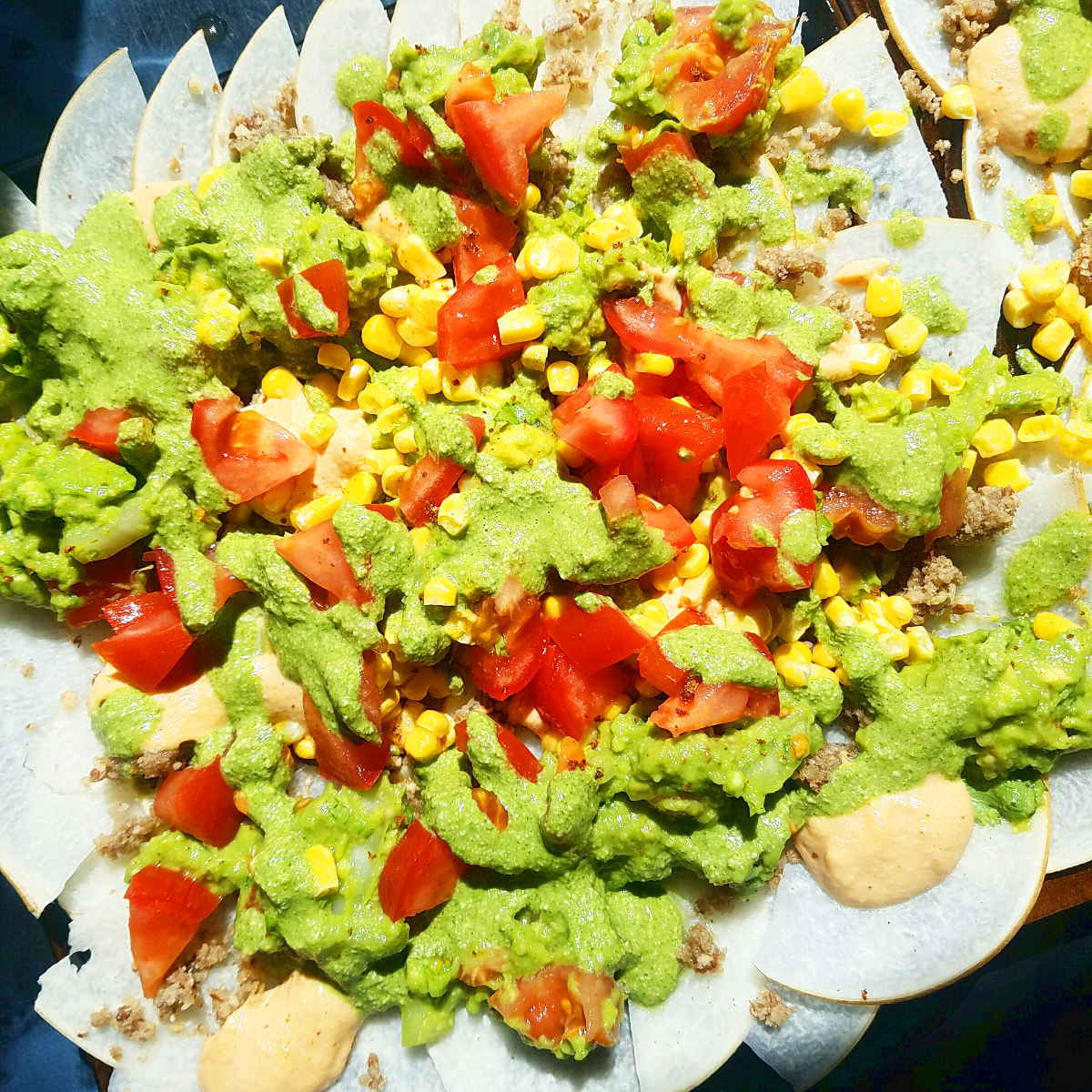 Ingredients
Cilantro Sauce Group
1/4 c sunflower seeds
1 1/2 c cilantro
2 limes, juiced
1/2 c water
Cashew Cheese Group
1 c cashews
1 tsp apple cider vinegar
1 TBS chopped roasted red peppers
1/2 tsp Himalayan pink salt (regular salt is fine if you don't have this)
1/4 c water
Taco Nut "Meat" Group
1/4 c sunflower seeds
1/4 c almonds
1/4 c pine nuts
1/2 tsp cumin
1/2 tsp minced garlic
4 olives
Toppings Group
1/3 pint cherry tomatoes, halved
12 black olives
1/4 c fresh corn
1/4 – 1/2 of an avocado (more if you like)
1 fresh jalapeno
Base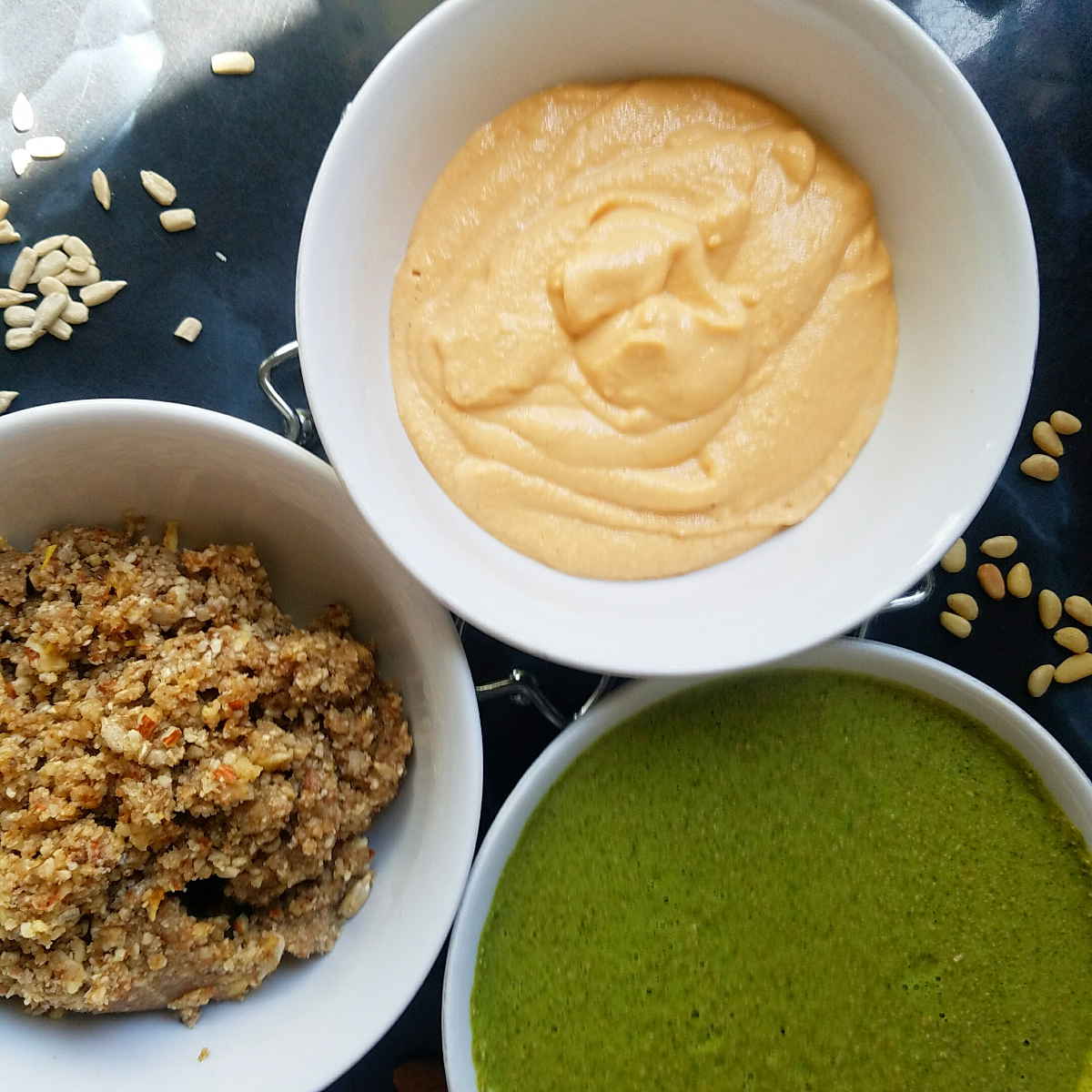 Instructions
Peel and thinly slice up the jicama. I used a mandoline to make the process go by MUCH quicker. You could also use a food processor with a slicing plate, or an old fashioned knife if you don't have any of those other gadgets.
Set the jicama slices on plates. Arrange them so that they overlap each other a bit, similar to the way you would arrange nacho chips. You might need more than one plate depending on how big your jicama root is.
In a food processor, combine all ingredients in the taco nut "meat" group. Pulse until you have very small pieces; they will resemble taco meat crumbles in size.
Sprinkle your newly made taco crumbles over the jicama "chips".
In a blender, combine all the ingredients for the cilantro sauce group. Blend until everything is an even consistency.  Set aside.
Rinse the blender and combine all the ingredients for the cashew cheese group.  Blend until everything is an even consistency.  Set aside
Drizzle the cilantro sauce over the nachos.
Drop the cashew cheese in small globs over the nachos.
Finally, top your nacho creation with all of the ingredients in the toppings group.
Save