One of the quickest things to make for dinner when there's not a whole lot of time available to spend on it is stir fry.  We make stir fry all the time and usually don't write it down, or take pictures…but this is not always.
Those of you who have tried some of the other recipes on here might know by now that I love black wood ear mushrooms…they're a natural source of collagen (and a vegan one at that!) plus packed with nutrients.  You buy them in a dry pack, and they don't even take up much room in your kitchen…I could probably make an excuse to eat them every day.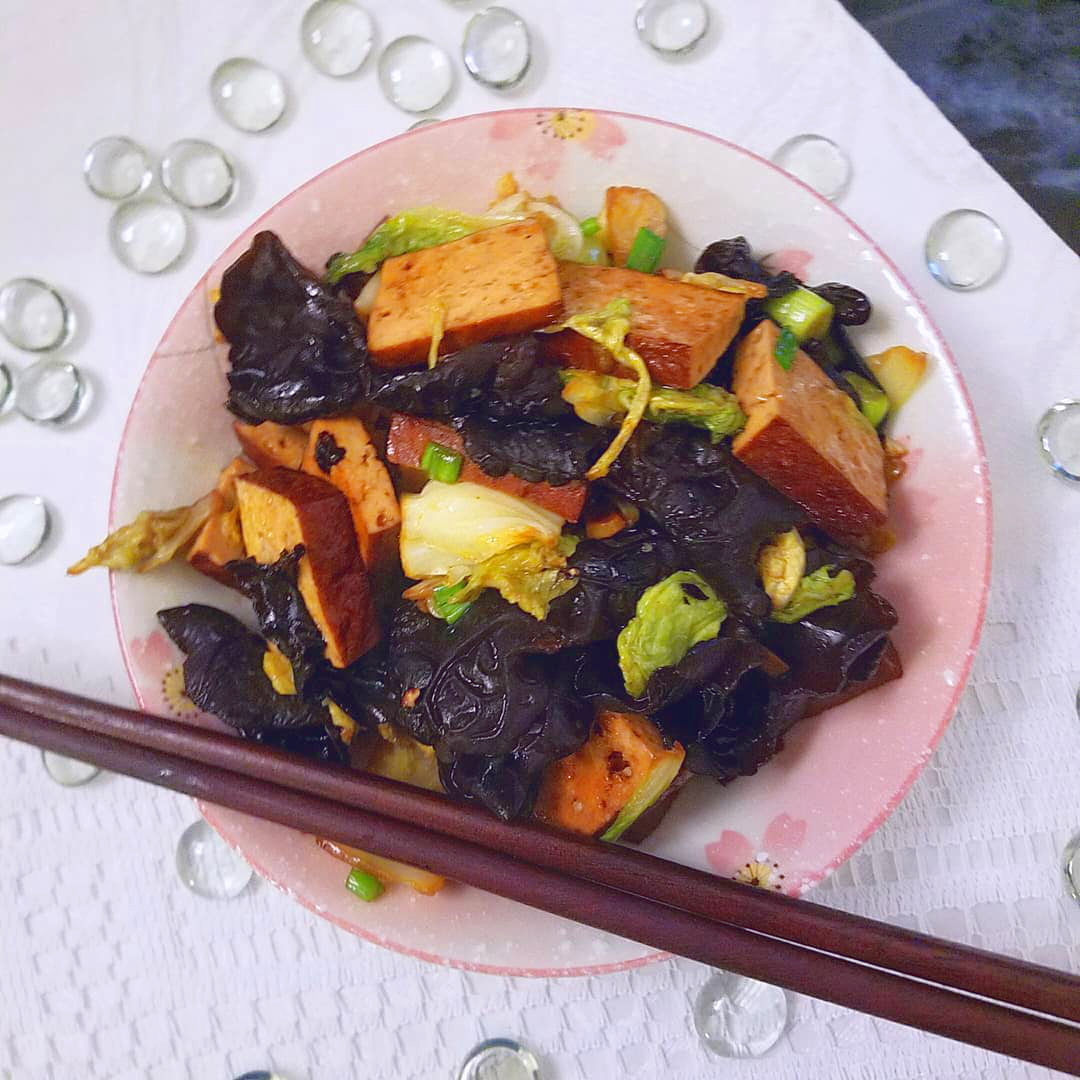 We like cooking with avocado oil because it's not only a great high-heat oil but also has a more optimal fat profile.  Most oils are high in omega-6 fatty acids…but avocado oil features a plethora of omega-9s, which have been shown in studies to be more optimal for heart health.
This one, like all stir fries, is nice over rice.  Throw the rice in a rice cooker and make the stir fry in the meantime, and you've got dinner ready in about a half hour:
Ingredients
1 TBS avocado oil
2 cloves garlic, minced
8 oz block of baked tofu (also sold in Asian markets as seasoned bean curd), sliced
1 TBS gluten free soy sauce
1 TBS oyster mushroom sauce (check the label to see if your brand is vegan)
3 c black wood ear mushrooms
5 c Napa cabbage torn into small pieces
1 stalk green onion, chopped
Instructions
Stir fry the garlic in the oil for about 30 seconds on high heat
Add the tofu, soy sauce, and oyster mushroom sauce, and stir fry a few more minutes
Add in the cabbage and wood ear mushroom and stir fry until the mushrooms are cooked through
Remove from heat and immediately stir in green onion